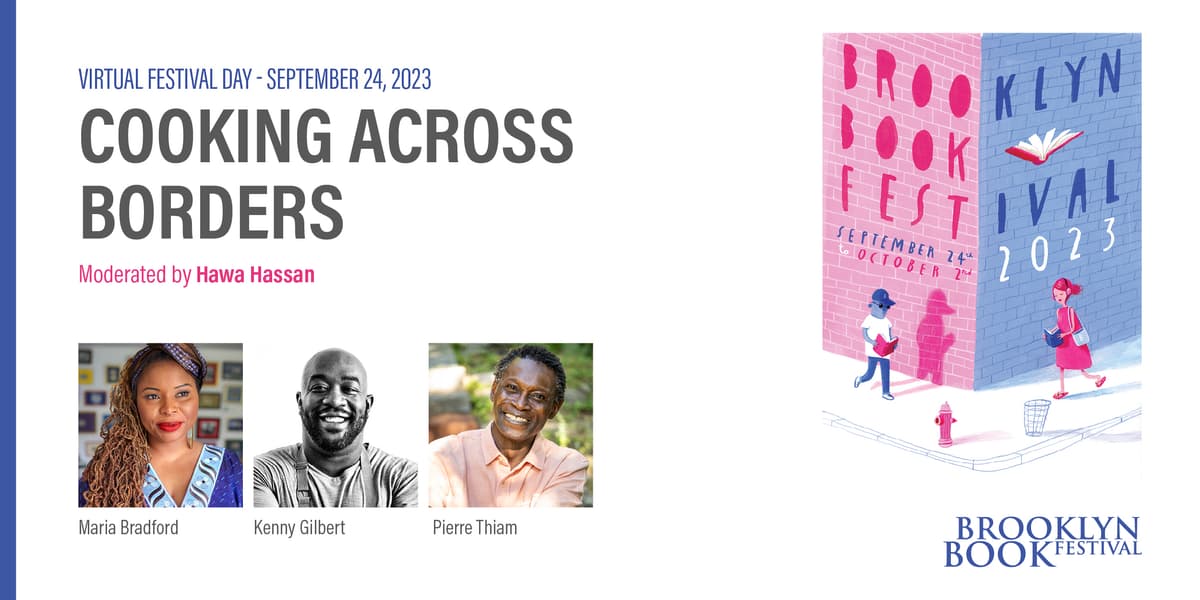 Cooking Across Borders
By Brooklyn Book Festival
Across the African diaspora today, the word "foodways" conjures movement that is both multidirectional and multidimensional.
Maria Bradford
(
Sweet Salone: Recipes from the Heart of Sierra Leone
),
Kenny Gilbert
(
Southern Cooking, Global Flavors
), and
Pierre Thiam
(
Simply West African: Easy, Joyful Recipes for Every Kitchen
) embody personal and professional geographies that span the U.S., West Africa, the U.K., and the Caribbean. Join us for this virtual conversation with three chefs and authors whose commitment to stewarding tradition with a sense of imagination and flexibility radiates deliciously in their books and their kitchens. Moderated by
Hawa Hassan
.
hosted by

Brooklyn Book Festival