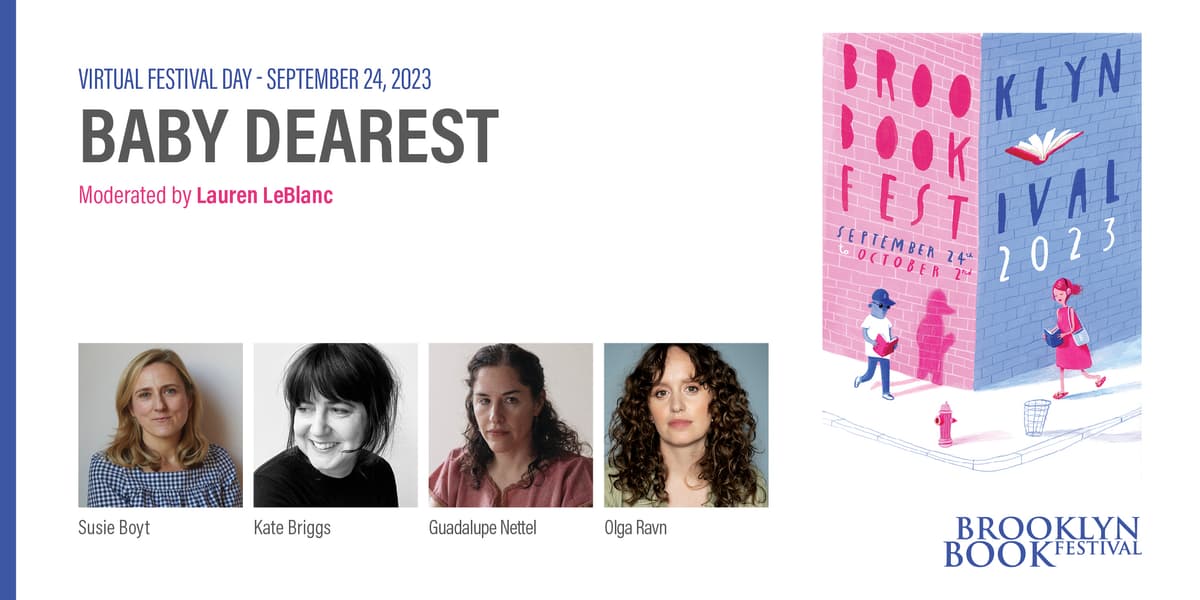 Baby Dearest
By Brooklyn Book Festival
Four novelists grapple with motherhood and the complex web of emotions – revulsion, rebellion, reconciliation, and redemption – it engenders.
Susie Boyt
(
Loved and Missed
),
Kate Briggs
(
The Long Form
),
Guadalupe Nettel
(
Still Born,
translated by Rosalind Harvey), and
Olga Ravn
(
My Work,
translated by Sophia Hersi Smith & Jennifer Russell) discuss the fall out and growth of their characters as they embrace or reject social expectations and experiences of bearing a child and mothering.  Moderated by
Lauren LeBlanc
, board member of the National Book Critics Circle.
hosted by

Brooklyn Book Festival