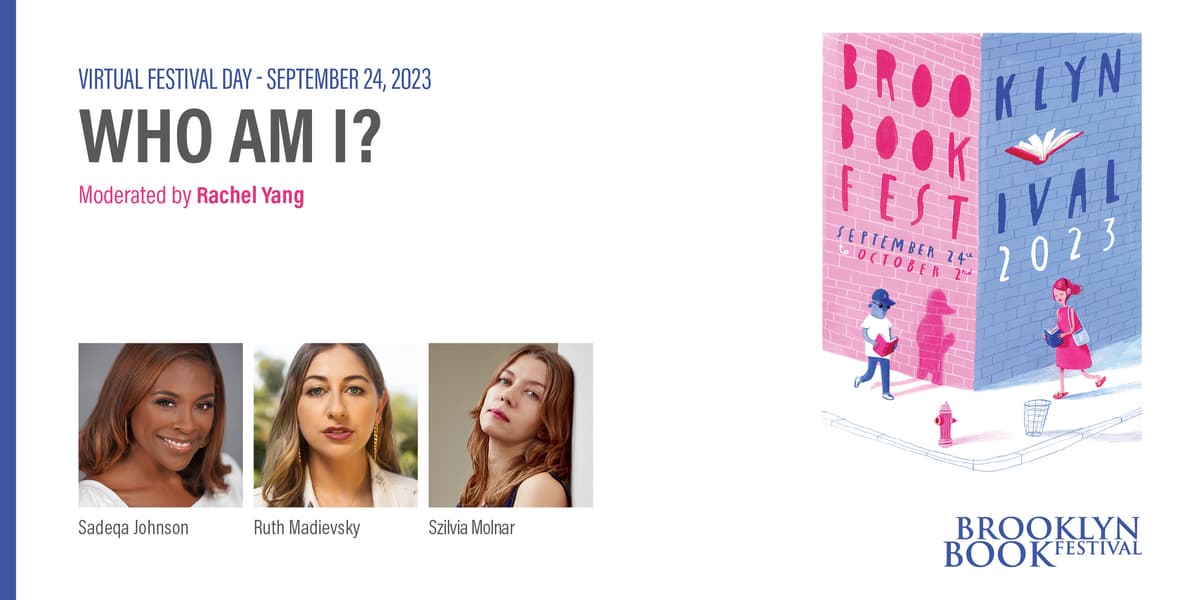 Who Am I?
By Brooklyn Book Festival
Three novelists tackle the fraught and sometimes harrowing journey of characters striving to define life on their own terms. In
Sadeqa Johnson's
The House of Eve
, two teenagers seek a new life but struggle to escape the confines of the past and future; in
Ruth Madievsky's
All-Night Pharmacy
, a sister experiences freedom and guilt after the disappearance of her sibling, and in
Szilvia Molnar's
The Nursery
,
a new mother faces the looming isolation brought on by the birth of her infant
.
When faced with unexpected challenges and societal pressures
,
how do you remember who you are?  Moderated by
Rachel Yang
(NBC News, Campside Media)
hosted by

Brooklyn Book Festival