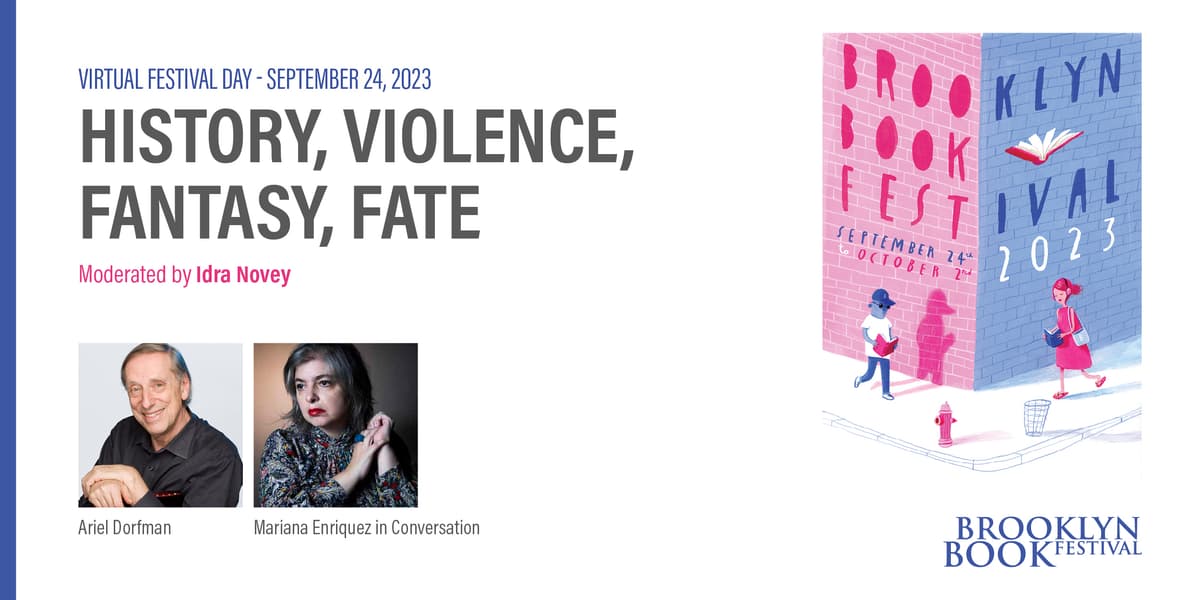 History, Violence, Fantasy, Fate: Ariel Dorfman and Mariana Enriquez in Conversation
By Brooklyn Book Festival
In this virtual conversation, widely acclaimed Latin American writers
Ariel Dorfman
and
Mariana Enriquez
convene to discuss their literary obsessions and most recent publications.
Ariel Dorfman
's newest book,
The Suicide Museum
, pushes readers to reconsider their understanding of the novel as a genre, as it moves deftly from an engrossing investigation of the death of Chilean president Salvador Allende in the 1973 military coup, to a deep and philosophical exploration of family, fascism, and exile, drawing on historical events.
Mariana Enriquez
's newest title,
Our Share of Night
, translated by Megan McDowell, is a masterful and supernatural exploration of grief, brutality, and the tangled webs that connect family and fate. Both books draw inspiration from turbulent periods in South American history, illuminating daily life while seeking to understand the enormity of the historical violence.  Moderated by
Idra Novey
(
Take What You Need
)
.
hosted by

Brooklyn Book Festival