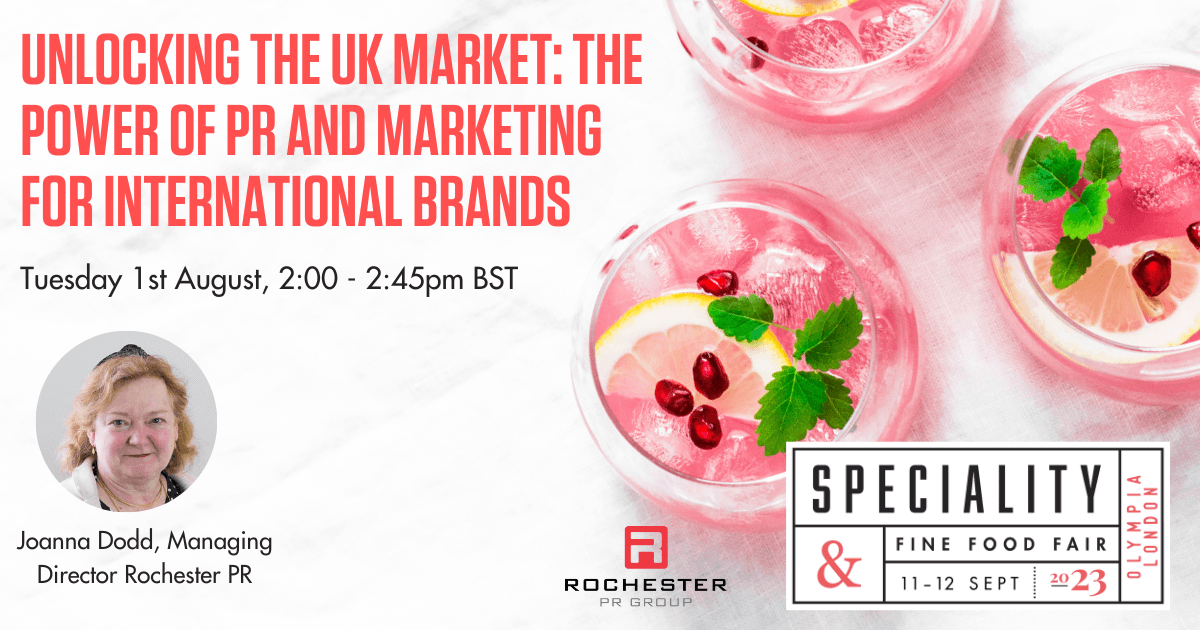 Unlocking the UK Market: The Power of PR and Marketing for International Brands
By Montgomery Group
Unlisted
Join Rochester PR in this brand-new webinar for our international exhibitors, where we will equip you with useful information and handy hints and tips you need to enter the UK market, make your mark and get the most out of your time at Speciality & Fine Food Fair 2023.
Learn from Joanna Dodd's extensive knowledge as she explores how to effectively use PR and marketing, and how these vital elements can elevate your brand presence and create a lasting impact in the market. Understand why Speciality & Fine Food Fair can be the perfect launchpad for your brand and find out the steps to take before attending the fair, including tips for finding and connecting with the right distributors and buyers.
Whether you have already signed up or are still deciding, tune in to find out how to excel in this market. Come equipped with your questions as we will be taking a live Q&A at the end of the session.