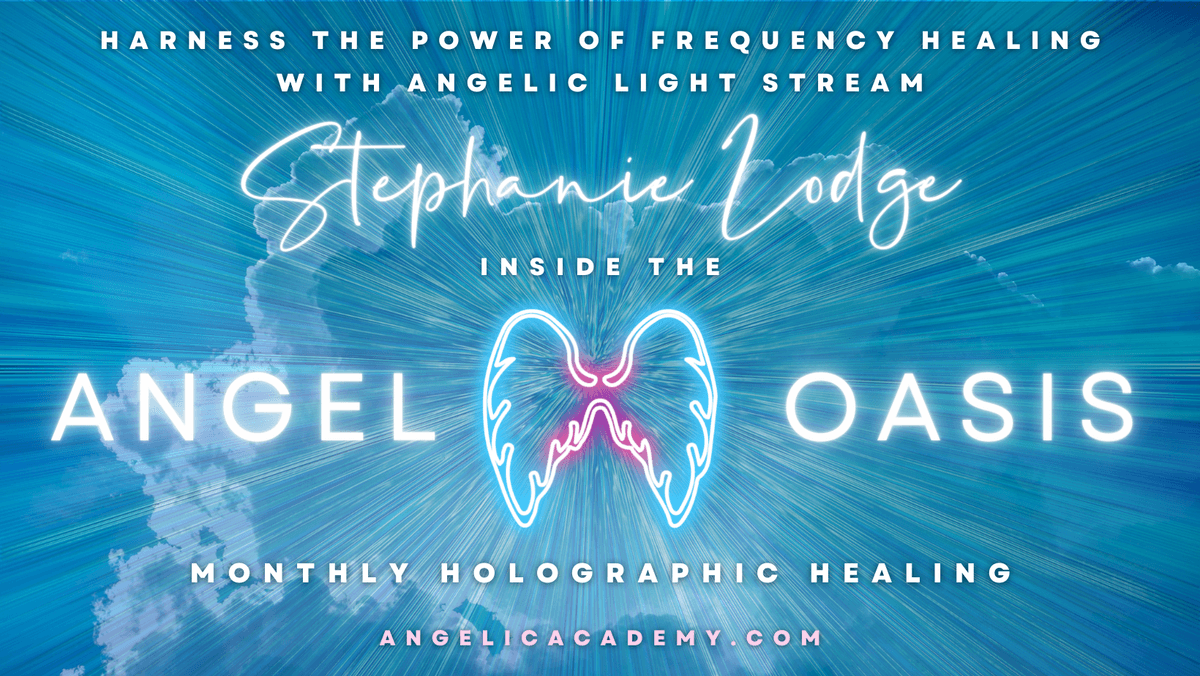 ANGEL OASIS "Holographic Healing" with Stephanie Lodge
By ANGELIC ACADEMY
ANGEL OASIS is an online group healing circle for balancing, healing, and resetting your frequency field. Inside our group container, called a HALO, Stephanie guides you through her unique practice called HALONETIX which releases, reorganizes, and restores the physical, mental, and emotional bodies from the holographic living light level straight from the ultimate creator of our souls. Some call this God, Source, Universe, etc. The important thing to note is that the true keys that unlock us from our memories and our beliefs are not held in the past, but in the omniscient present of the now moment. That is where Stephanie receives her information and guidance to provide profound shifts within the body template and beyond.
MORE ABOUT HALONETIX HOLOGRAPHIC HEALING
HALONETIX  holographic healing is a modality Stephanie developed that clears away any static, pain, distorted beliefs, and feelings of fear and depression at the multi-dimensional level with 3-6-9 vortex frequencies. The Celestial Councils of healing that Stephanie streams through her consciousness also give guidance on demand to assist with one's angelic or quantum acceleration.
Blending science and spirit in perfect balance, ANGEL OASIS is an escape from the mundane and chaotic mind that can lead to suffering through stress, anxiety, and pain.
The only possible side effect from this session is dehydration due to the amount of frequency worked with, so water is recommended to have on hand. Allow 24 hours to fully integrate the reorganization.
Cost is $44 per session. You are welcome to join this session on-demand as many times as you want to reset.
hosted by

ANGELIC ACADEMY