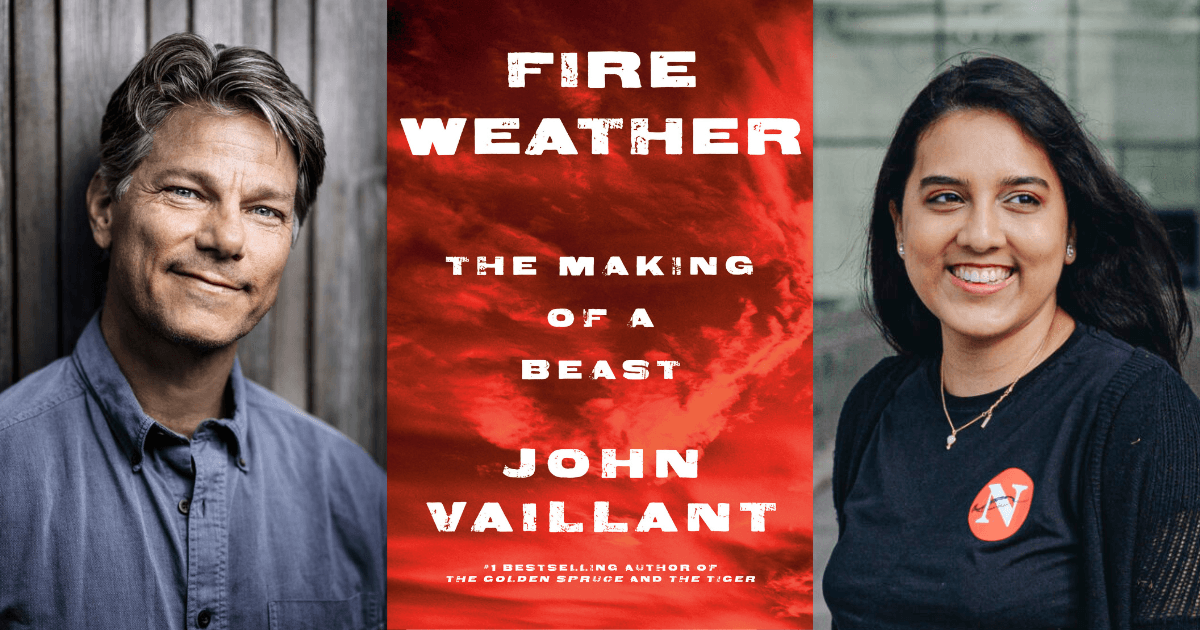 John Vaillant: Our New Fire Weather
By BC Libraries Present
Fire has changed communities across BC this year. After the most devastating wildfire season in recorded history, many are wondering how these fires got so big, what we can learn from our current responses, and whether we are prepared for an ever warming future.
John Vaillant's book
Fire Weather
has become a de-facto guide on the new dangers posed by these fires supercharged by a warming planet. He'll discuss his findings on the Fort McMurray fire of 2016, to help us understand what's at stake for our cities, towns, and ecosystems.
Moderated by
Fatima Syed
, climate reporter at The Narwhal.
John Vaillant
is the author of three bestselling, award-winning nonfiction books: The Golden Spruce, The Tiger, and Fire Weather. His debut novel, The Jaguar's Children, was a finalist for the Rogers Writers' Trust Fiction Prize and the International Dublin Literary Award. Vaillant has received the Governor General's Literary Award, British Columbia's National Award for Canadian Non-Fiction, the Windham-Campbell Literature Prize, and the Pearson Writers' Trust Prize for Nonfiction. His writing has appeared in numerous publications, including The New Yorker, The Atlantic, National Geographic, and The Walrus.
Fatima Syed
is an Ontario-based reporter for The Narwhal, the vice-president of the Canadian Association of Journalists, and the winner of the 2022 World Press Freedom Canada Award. She has worked for The Walrus, the Toronto Star, The Logic and Canada's National Observer. She is a National Magazine Award nominee, a Digital Publishing Award winner, and has contributed chapters to two anthologies published by Coach House Books—Subdivided: City-Building in an Age of Hyper-Diversity and House Divided.
The bookseller for this event is
Upstart & Crow
, and you can order a copy of Fire Weather here.
BC Libraries Present
is a new virtual author series that brings new insights and voices to people in every corner of British Columbia. This series is a project of BC's public library federations, coordinated by Public Library InterLink, with the generous financial support of the Province of British Columbia through the Ministry of Municipal Affairs.
hosted by

BC Libraries Present