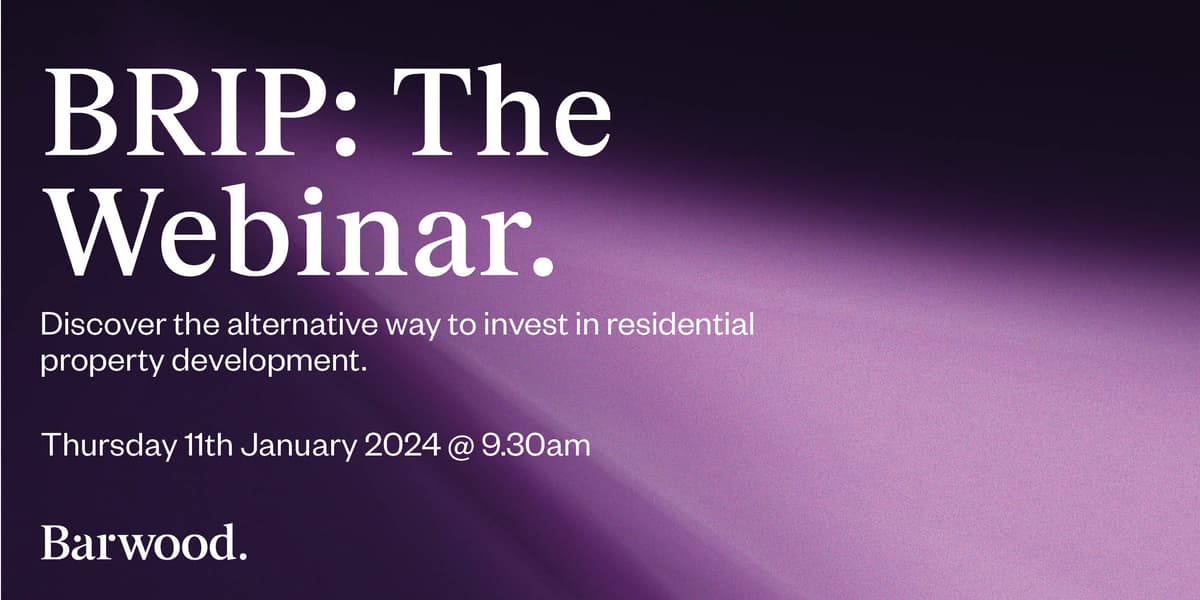 BRIP: The Webinar
By Barwood Capital
Unlisted
THE ALTERNATIVE WAY TO INVEST IN RESIDENTIAL PROPERTY DEVELOPMENT
Join us for what will be an informative presentation on;
-the current UK housing market
- why Barwood Capital believes there are excellent opportunities for investing in residential housing development in the UK regions and;
- Introduce the Barwood Residential Investment Platform (BRIP) and how it is the hassle free way for you to spread your investment risk.
All attendees must have completed the Client Classification questionnaire before attending the webinar -
Client Classification Questionnaire
This is not an invitation to invest; investors should only invest having read the Information Memorandum. Participation is only suitable for those persons who would qualify as either Eligible Counterparties, Professional Investors or Retail Investors who qualify as one of the following: Elective Professional Investors, Certified High Net Worth Investors, Certified Sophisticated Investors or Self-Certified Sophisticated Investors under FCA rules.  Investors should be aware that, should they decide to invest in the Barwood Residential Investment Platform, their capital is at risk and that their investment will be illiquid in nature and there will be no ready market for their investment.