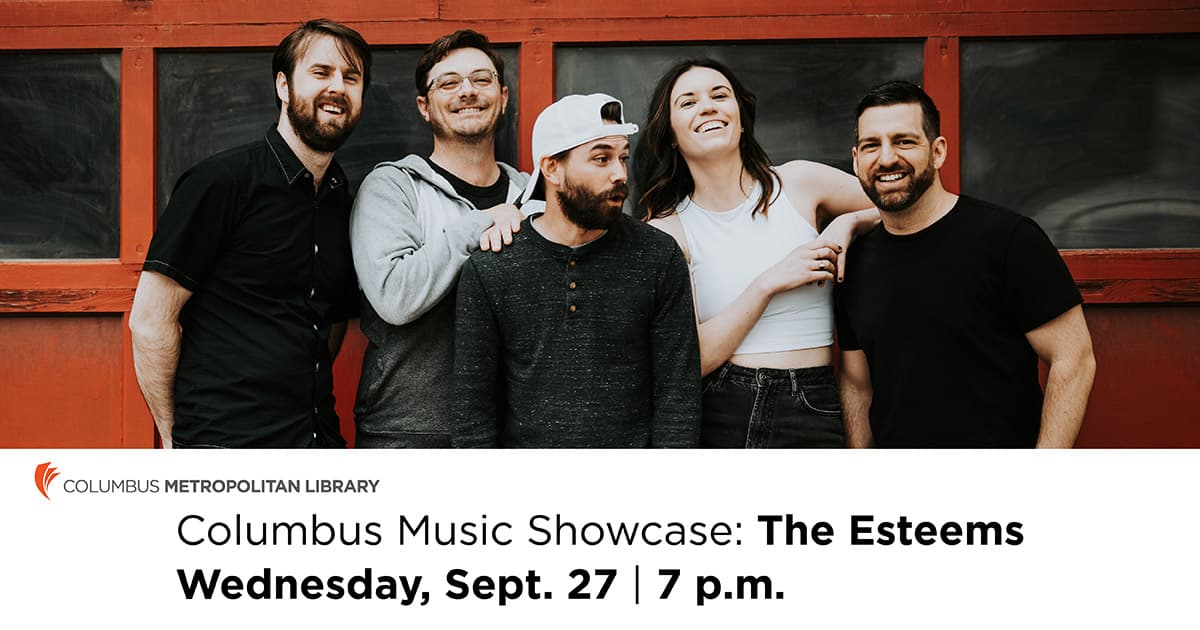 Columbus Music Showcase: The Esteems
By Columbus Metropolitan Library
Wednesday, Sept. 27 | 7 p.m.
Join us for a performance and discussion about the vibrant Columbus music scene featuring The Esteems!
The Columbus-based rock band will share their experiences in the local music scene and provide a sneak peek into their highly anticipated full-length album. Amplifying the tight songwriting of front-woman Jessie Roman, The Esteems boasts a field of sound to fill rooms with catchy rhythm and infectious energy.
hosted by

Columbus Metropolitan Library