Disclosed: Conflicts of Interest in the Psychedelics Ecosystem
By Chacruna Institute
Tuesday, December 6th, 2022 from 12:00-1:30pm PST | 3:00-4:30pm EST
This event is a partnership between the Project on Psychedelics Law and Regulation at the Petrie-Flom Center at Harvard Law School.
In recent years, a growing number of observers have raised concerns about conflicts of interests in the growing psychedelics industry. Beginning with a discussion of cases that have
prompted calls for conflict of interest reform in psychedelics research and treatment, this panel will examine what it means to say that a therapist, researcher, or donor has a conflict of interest and clarify why such conflicts are ethically concerning. The panel will explore questions about the ways in which conflict of interest can influence psychedelics research, policy, and practice standards. How might the influx of investor funding influence the type of research that is done on psychedelics? What should we make of the fact that a relatively small group of organizations, often with financial ties to for-profit entities, are influencing regulations and norms for many facets of the psychedelic landscape? When, if ever, is it ok for therapists to treat donors? Finally, the panel will address questions about how to address conflicts of interest. What does disclosure of conflicts of interest accomplish? When is disclosure insufficient and when should recusal be recommended? How can those working in psychedelics identify conflicts and what can they do to help one another appropriately respond to conflicts? Please join us for this discussion including speakers Dr. Mason Marks, who is the Florida Bar Health Law Section Professor at Florida State University College of Law, Dr. Matthew McCoy, who is is an Assistant Professor in the Department of Medical Ethics and Health Policy, Kylea Taylor, M.S., LMFT, who is a California licensed Marriage and Family Therapist, and Dr. Hannah McLane, who is the Founder of SoundMind Institute.
Dr. Mason Marks
 is the Florida Bar Health Law Section Professor at Florida State University College of Law. He is the senior fellow and project lead of the Project on Psychedelics Law and Regulation (POPLAR) at the Petrie-Flom Center for Health Law Policy, Biotechnology, and Bioethics at Harvard Law School and an affiliated fellow at the Information Society Project at Yale Law School. Marks was previously a resident fellow at the Edmond J. Safra Center for Ethics at Harvard University, a research scholar at the Information Law Institute at NYU Law School, and a visiting fellow at Yale Law School. Mark's academic research focuses on health technology, FDA regulation, and constitutional law. He is particularly interested in state and federal controlled substance regulation, health privacy, and the application of artificial intelligence to medical decision making. His academic writing has been published or is forthcoming in the Duke Law Journal, the Harvard Law Review Forum the Boston University Law Review, UC Irvine Law Review, the UC Davis Law Review, the Administrative Law Review, and the Yale Journal of Law and Technology. His upcoming book on drug policy will be published by Yale University Press. In addition to teaching and research, he is an attorney of council at the international law firm Harris Bricken. Marks has advised city, state, and federal officials on the rapidly evolving regulatory landscape regarding psychedelics. He drafted psychedelic legislation adopted by the Washington State Legislature and Seattle City Council. He is also part of Chacruna Institute's Council for the Protection of Sacred Plants.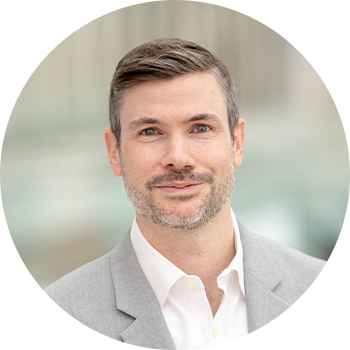 Matthew McCoy, PhD
is an Assistant Professor in the Department of Medical Ethics and Health Policy. His research focuses on conflicts of interest in medicine and science, and the ethics of public engagement in health policy making.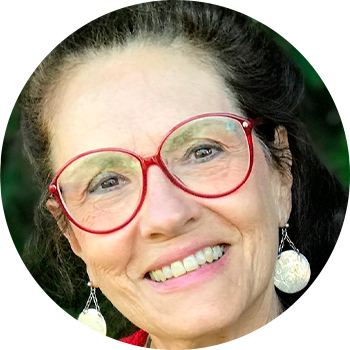 Kylea Taylor, M.S., LMFT
is a California licensed Marriage and Family Therapist (MFC #34901 who has been thinking, writing, and teaching about ethics for almost three decades. She has developed and teaches InnerEthics™ in psychedelic psychotherapy trainings. InnerEthics™ is a relational, self-compassionate approach to ethical self-reflection and right relationship with clients. Kylea started studying with Stanislav Grof, M.D. in 1984, is a certified Holotropic Breathwork™ practitioner (1990), and was actively working with Grof as a senior trainer in the Grof Transpersonal Training from 1993-2000. She is the author of
The Ethics of Caring: Finding Right Relationship with Clients
,
The Breathwork Experience, Considering Holotropic Breathwork®,
and is editor of
Exploring Holotropic Breathwork®
. In the 1990s she frequently assisted Stanislav Grof and Jack Kornfield in Insight & Opening weeklong residential programs that combined Holotropic Breathwork® and Vipassana meditation. Kylea has presented her own programs in the USA, Europe.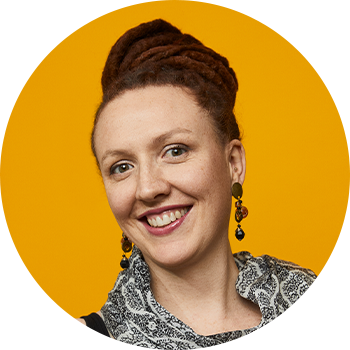 Dr. Hannah McLane
is a physician, psychoanalyst, and entrepreneur. She is the Founder of SoundMind Institute, a Philadelphia and Oregon-based psychedelic facilitator training and research initiative aimed at bringing ethics, equity, and innovation to the psychedelic ecosystem. She conducts research on cognitive diversity, psychedelic science, ethics, PTSD, and emerging alternative therapies for mental health issues. She is the clinical director of the SoundMind Center, the first psychedelic therapy center in the Philadelphia region, and training director for training and retreat offerings in Philadelphia, Oregon, and Costa Rica. She attended McGill University and holds graduate degrees from Temple University (MA, Communication Sciences, Spanish Concentration), Brown University (MD, Doctor of Medicine, Contemplative Studies Concentration), and Harvard School of Public Health (MPH, Global health and Bioethics).
This talk will be recorded and immediately available for rewatch for all attendees.
Do you love Chacruna? Want free entry to events, access to our online member community and exclusive events, free merchandise, and much more! 
Become a member
!