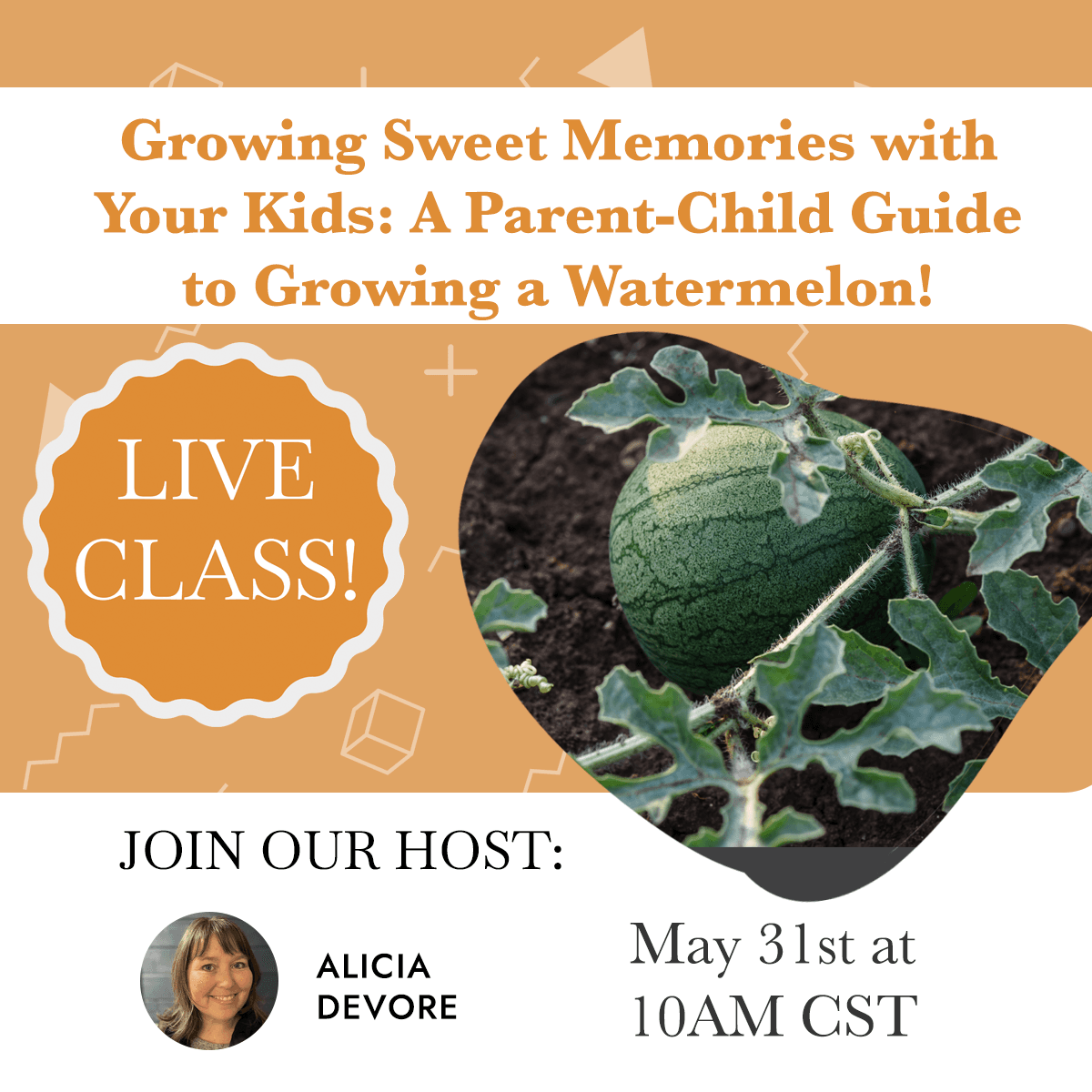 Growing Sweet Memories with Your Kids: A Parent-Child Guide to Growing a Watermelon!
By Homeschool Resource Co.
Looking for a fun and educational activity to share with your kids? This lesson on growing watermelon together is the perfect solution.
Here are some of the benefits you'll receive when you attend:
Develop valuable life skills like patience, responsibility, and nurturing.

Enjoy quality time with your children while participating in a fun and engaging activity.

Gain access to downloadable resources and guides to reference.

Learn how to select the right seeds, transplant, water, and harvest your plants.

Receive personalized support through a community forum during the lesson.
Don't miss out on this opportunity to create a memorable experience for yourself and your children.
a container or pot with holes in the bottom
hosted by
HC
Homeschool Resource Co.