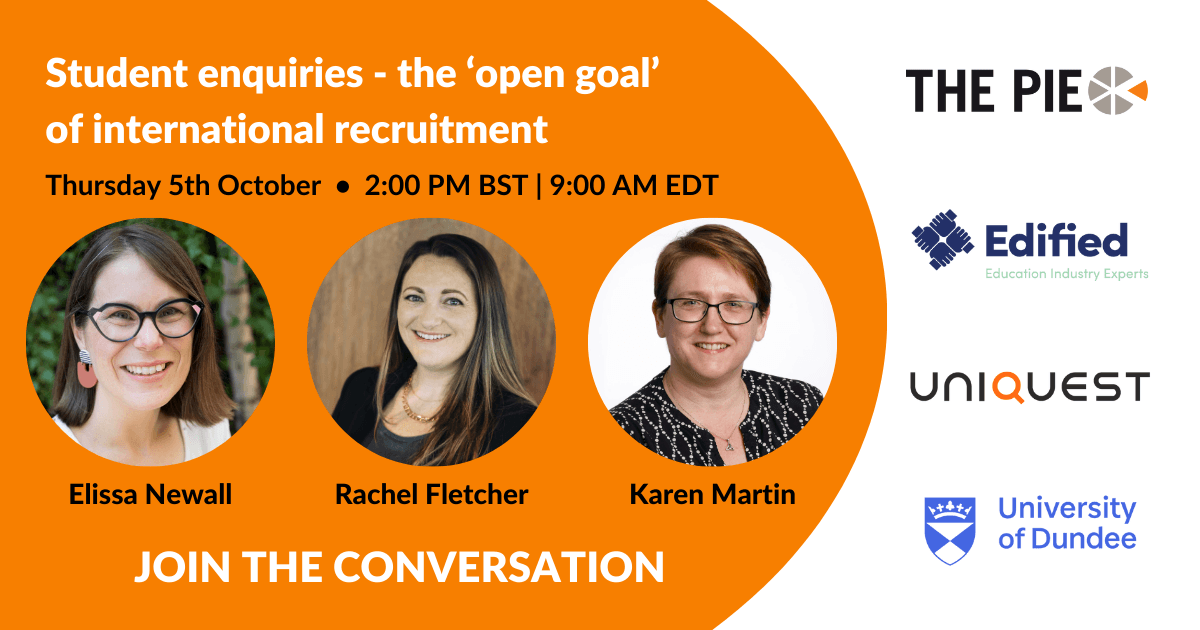 Student enquiries - the 'open goal' of international recruitment
By The PIE
Direct student enquiries are the hottest leads that universities get. Gold dust. The culmination of all their marketing strategies and budgets. Yet 1 in 4 enquiries globally do not get a response. Half of responses do not answer all the questions asked by students. And only half of institutions globally follow up on leads.
These are just some of the key findings of the annual Enquiry Experience Tracker (EET) 2023. This annual study, delivered by Edified using supporting insights from UniQuest, looks at how well higher education institutions around the world respond to prospective student enquiries. Now in its third year, the EET provides an annual snapshot, not only of good and bad practice, but also of shifting trends on the different approaches that universities adopt towards enquiry management. This year's results also clearly demonstrate how concerted efforts by institutions and countries can really move the needle on student conversion.
Expanded to a survey of 128 institutions this year, the EET23 captures the experience of mystery shoppers using a variety of different channels – from e-mail to peer-to-peer and live chat. This provides a rich data set with which to benchmark individual institutions, institutional groups, and countries against global and national averages. This year emerging channels, such as Instagram, are included for the first time, as well as enquiries from referral sites.
In this webinar we will discuss the key findings, nascent trends and the challenges faced by institutions in handling enquiries effectively and consistently. From a very practical point of view, we will reveal which enquiry channel was most satisfying for mystery shoppers; which (new) country tops the world for student enquiry experience; how outsourced enquiry management compares with in-house, and how mobile messaging is being adopted by some institutions. Perhaps most importantly, it will include how the communications impact students' propensity to choose a particular institution over another.
This webinar is a must for any professional engaged in marketing, sales or recruitment in international education. It will give essential insights into cutting-edge good practice, practical tips on where to focus resources, and it will consider ways in which universities can improve performance and recruitment outcomes in the real world.
Elissa Newall, Partner, Edified
Rachel Fletcher, CEO & Co-founder, Uniquest
Karen Martin, Head of Enquirer and Applicant Communications, University of Dundee