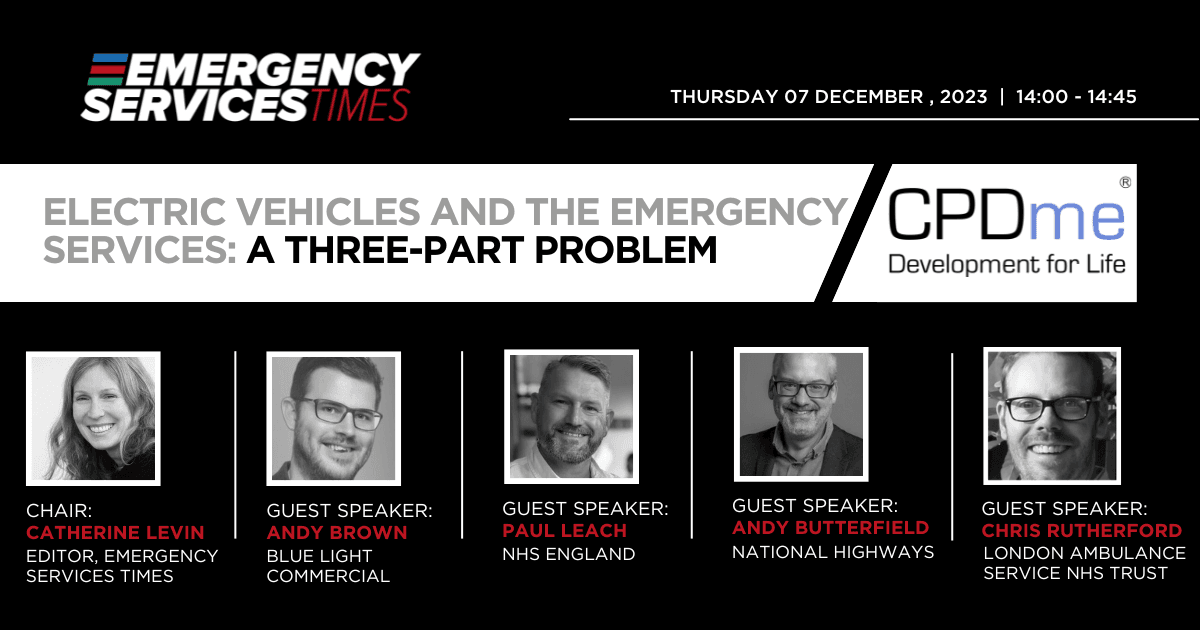 Electric Vehicles and the Emergency Services: A Three-Part Problem
By Emergency Services Times
Delve into the evolving landscape of green fleet solutions for emergency services.
As the push towards sustainable practices gains momentum, join us to
examine the complex triad of challenges
that needs to be addressed: the array of electric vehicle options, the requisite skill sells for fleet maintenance, and the essential charging infrastructure.
Gain a high-level

overview of the electric vehicle market

tailored to the unique needs of emergency services. Understand the latest developments in EV technology - including available models, specifications, and emerging trends - enabling agencies to make informed decisions when transitioning to greener fleets.

Delve into the crucial aspect of

preparing fleet departments for the transition to electric vehicles

. Identify the essential skills and knowledge required to maintain and operate EVs within the emergency services context, and learn strategies and resources for upskilling personnel to effectively manage sustainable fleets.

Explore the intricacies of

setting up and maintaining an efficient charging structure

. Discover common obstacles that emergency service agencies face, and examine practical solutions to overcome these challenges.
Date:
Thursday 07 December 2023, 14:00
Catherine Levin
, Editor, Emergency Services Times
Andy Brown
, Head of Category (Fleet), Blue Light Commercial
Paul Leach,
National Ambulance Lead: NHS England Net Zero Travel and Transport team
Andy Butterfield
, Customer Services Director, National Highways
Chris Rutherford
, Ambulance Transition Programme Manager, London Ambulance Service NHS Trust
hosted by

Emergency Services Times