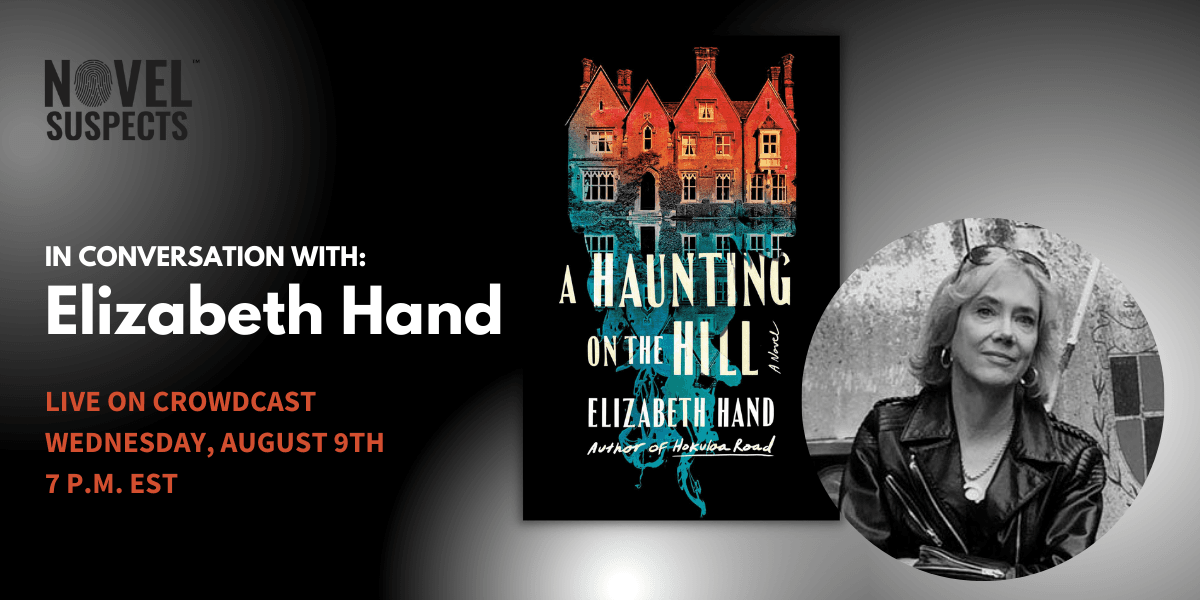 Live with Elizabeth Hand
By Hachette Book Group
Helen O'Hare, an editor at Little, Brown, and Company editor, speaks with bestselling author Elizabeth Hand in light of her new gothic fiction novel A Haunting on the Hill.
Elizabeth Hand
is the author of more than fifteen cross-genre novels and collections of short fiction. Her work has received the Shirley Jackson Award (three times), the World Fantasy Award (four times), the Nebula Award (twice), as well as the James M. Tiptree Jr. and Mythopoeic Society Awards. She's a longtime critic and contributor of essays for the
Washington Post, Los Angeles Times, Salon
,
Boston Review
, and the
Village Voice
, among many others. She divides her time between the Maine coast and North London.
Helen O'Hare
joined Mulholland Books in February 2020, where she edits twisty thrillers, atmospheric mysteries, and character-driven suspense. Recent publications include Adrian McKinty's
New York Times
bestseller
The Island,
Kellye Garrett's Edgar-nominated
Like a Sister
, and Allen Eskens' Barnes and Noble Mystery Pick
The Stolen Hours
, as well as novels by Denise Mina, Lauren Beukes, Kathleen Kent, Heather Chavez, and astronaut Chris Hadfield. She also edits book club and upmarket fiction for Little, Brown and Company, including Paula Lichtarowicz's
The Snow Hare
, Susanna Hoffs'
This Bird Has Flown
, and Melissa Fu's
Peach Blossom Spring
. Before joining Little, Brown she held positions at G. P. Putnam's Sons, Viking/Penguin, Other Press, and at the Boulder Book Store and the Tattered Cover Book Stores.