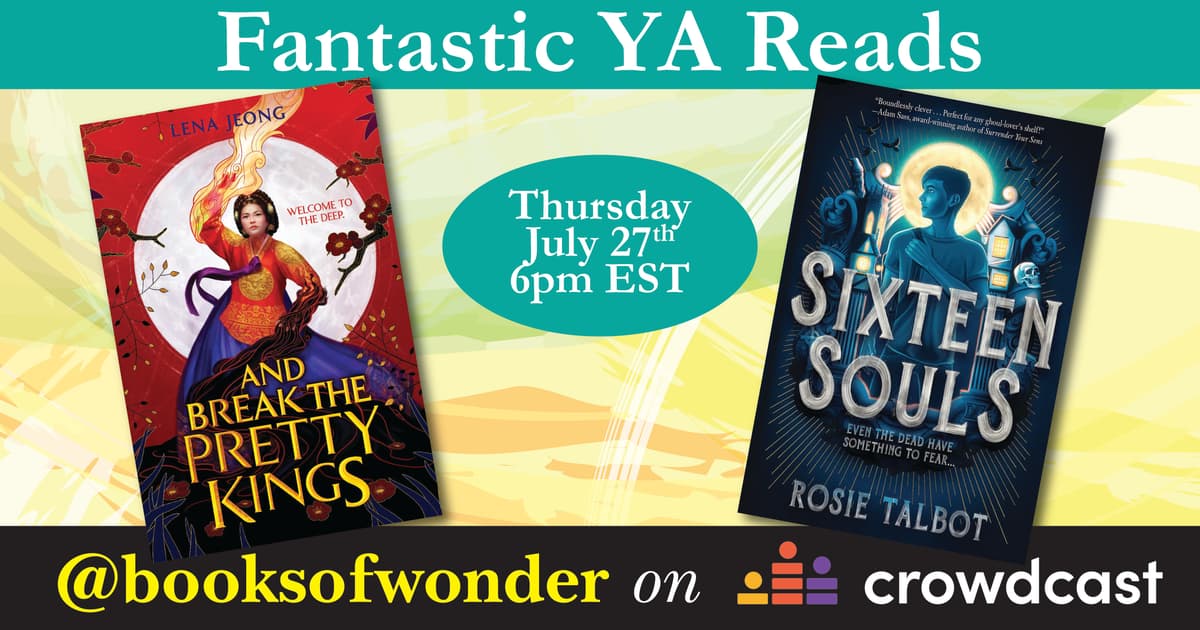 Fantastic YA Reads
By Books of Wonder
Dive Into these Fantastical New Titles!
These exciting stories, full of awesome power and supernatural romance, are sure to shock and delight you!
And Break the Pretty Kings

by

LENA JEONG

. Mirae was meant to save her kingdom. But then the ceremony before her coronation ends in terror and death, unlocks a strange new power within her, and results in her beloved older brother being taken, threatening the fragile peace of the peninsula. She then sets out on a journey to not only find him, but defeat the ancient enemy that was awoken in the chaos, before they are beset by war. Can she brave the journey when her unpredictable magic gives her terrifying visions... of a future she must stop at any cost?

Sixteen Souls

by

ROSIE TALBOT. 

Sixteen-year-old Charlie is a seer-of-spirits in York, the most haunted city in England. When famous spirits begin mysteriously vanishing from York's haunted streets and alleys, Charlie is determined to stay out of it. But when one of his ghostly friends vanishes, and Sam, the irritating new seer in town, expects him to get involved, he has no choice but to face the shadows — and his growing feelings for Sam. The boys must be willing to risk it all to save York's spirits, because this adversary will stop at nothing to complete their devastating plan...
Thursday, July 27th at 6PM EST via Crowdcast!