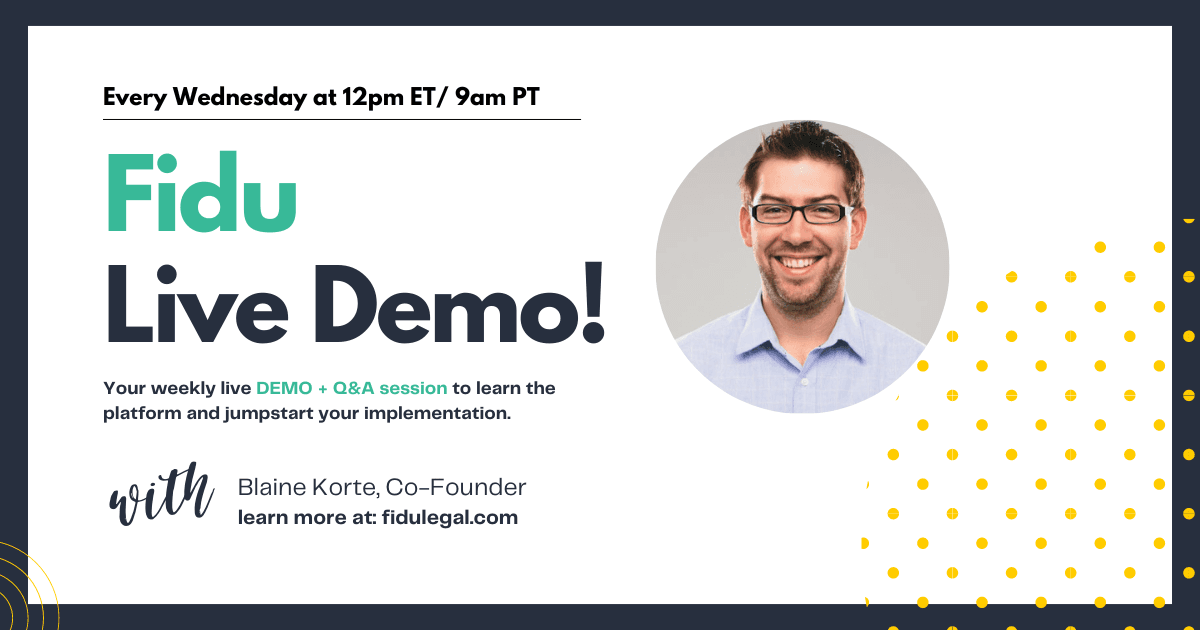 Fidu Live Demo [December 13, 2023]
By Fidu
Thinking about signing up for
Fidu
, but not sure if you're ready to take the leap?
Join Blaine each week at our weekly group demo session to see the platform in action. During the live demo we'll cover:
Why you need a client experience platform

What Fidu is and how it works in your practice

How to get started with Fidu
And, if you haven't already, grab your free Fidu account now here.
hosted by

Fidu