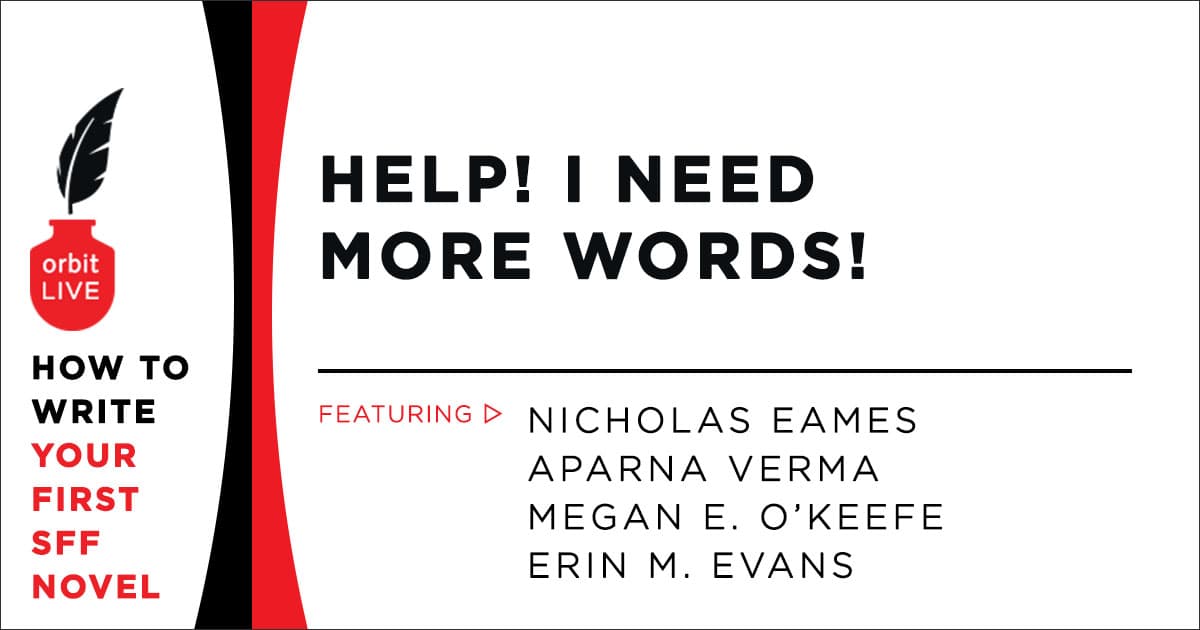 Help! I Need More Words!
By Orbit LIVE!
You thought your story was done—but now you need more words! How can you add characters or subplots to your novel once you've written the last scene? These authors have added significant chunks to their novels during the editing process.
Featuring
Nicholas Eames
,
Aparna Verma
,
Megan E. O'Keefe
,
Erin M. Evans
This event is part of a series. Learn about and sign up for additional sessions
here
.
When you register for this event, you will be asked if you'd like to subscribe to Orbit's newsletter. Please read Hachette Book Group's
Privacy Policy
and
Terms of Use
.
Virtual harassment or discriminatory behavior of any kind or nature is strictly prohibited and any attendee engaging in such behavior, in the sole discretion of the event organizer or host, will be immediately removed from this event.
hosted by

Orbit LIVE!