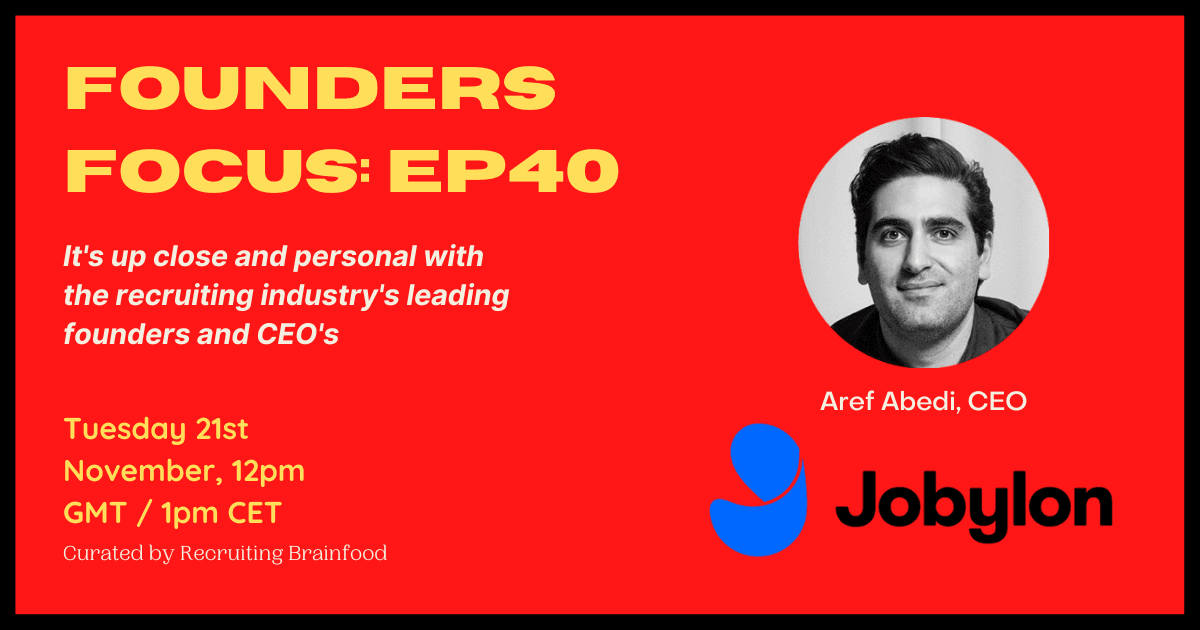 Founders Focus - Ep40 - Up close and personal with Aref Abedi, CEO of Jobylon
By Hung Lee
AREF ABEDI, CEO OF JOBLYON
We're up and close and personal with the entrepreneurs changing the way in which we work today. Next up is Aref Abedi, CEO of up and coming ATS, Joblyon.
Lets hear from Aref on tech startup, leadership during an extraordinary period in the global economy, how Joblyon conquered the Nordic market and what the plans are going forward with expansion into UK, EU and beyond.
We're on
Tuesday 21st November, 12pm GMT / 1pm CET
. Follow the channel
here
(recommended) and click on the 'save your spot' button to register for the show.
Ep40
is supported by
Jobylon
.
In today's talent landscape, change is the only constant. That's why you need a flexible hiring system. Jobylon is the ATS tailor-made for top employers, adapting seamlessly to your processes and ways of working. Whether you're hiring 50 or 5,000, Jobylon helps you attract, manage, and hire the best candidates.
Learn more at 
Jobylon.com
hosted by

Hung Lee