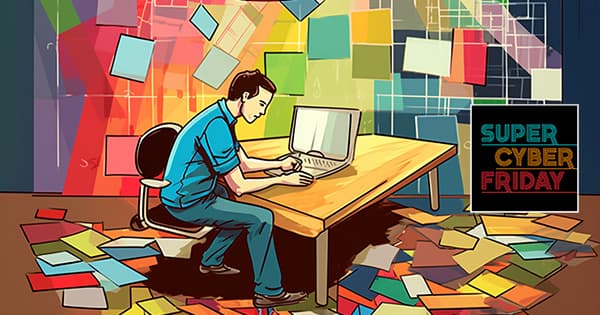 "Hacking Conferences" - Super Cyber Friday
By CISO Series
Please join us on Friday, August 18, 2023 for
Super Cyber Friday.
Our topic of discussion will be "Hacking Conferences: An hour of critical thinking about shaking up the old format of in-person events."
We're going to focus on smaller conferences with this discussion, not huge expos like Black Hat and RSA.
Joining David Spark (@dspark), producer of CISO Series for this discussion will be:
Gianna Whitver

(

@gwhitv

), co-founder and CEO,

Cybersecurity Marketing Society

Tom Hollingsworth (@NetworkingNerd), organizer, Tech Field Day
In preparation for our discussion, think about the following:
What is the problem with the format of smaller security conferences?

What's the value you get out of a conference?

How do you take advantage of that value after the conference?

What could conference producers be doing better before and after the conference?

What drives you to attend a conference?

Do you give feedback to event organizers?
It all starts at 1 PM Eastern/10 AM Pacific. At the end of the hour [2 PM Eastern/11 AM Pacific] we'll switch gears to our meetup where everyone will get a chance to chat face to face.
Best bad ideas get first responses in "Department of YES" or "Beat the Bad Idea".

The BEST bad idea wins an award and a really awesome CISO Series jacket.
Super Cyber Fridays
are open discussions where all viewers and listeners are welcome to become participants. Before the scheduled event, connect your webcam and microphone (avoid Bluetooth). During the discussion, if you have a question or comment, let it be known in the chat room and our producer will do his best to get as many of you into the conversation. We look forward to you joining us.
hosted by

CISO Series