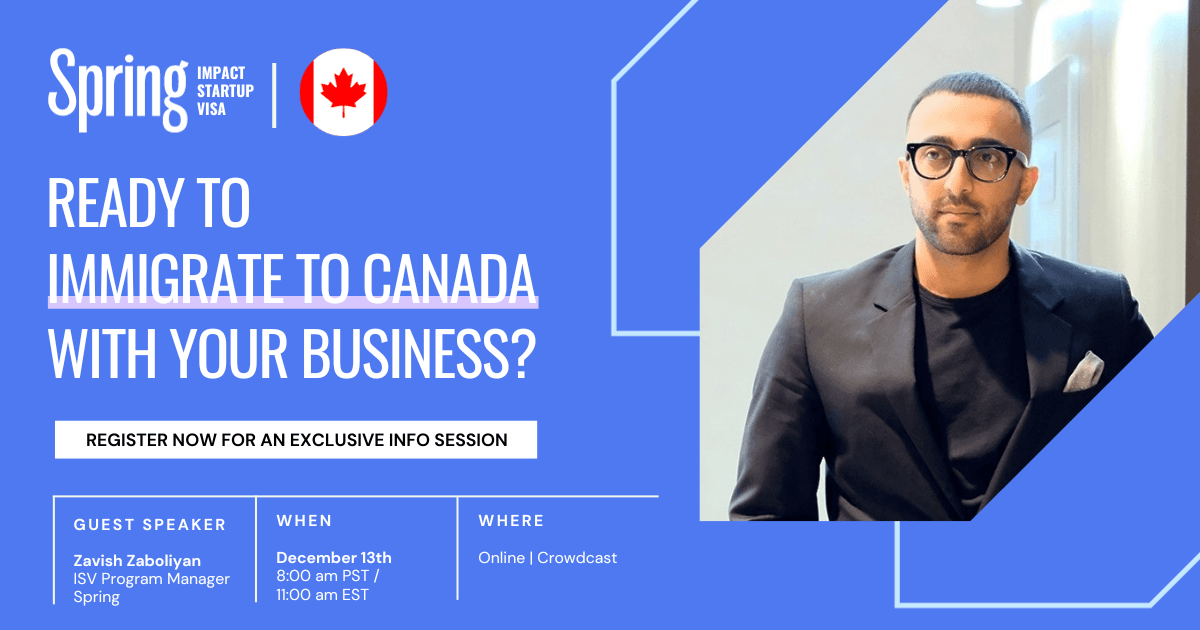 December's IMPACT Start-up Visa Info Session and FAQ
By Spring
Are you looking to immigrate to Canada? If so, you're in the right place.
The Impact Startup Visa (ISV) combines a traditional startup program with processes and support to help you solidify your business in Canada. Spring supports your application for Permanent Residency so you can make Canada you and your family's home base. This Program operates through the Canadian Startup Visa immigration pathway.
This info session will run through our most frequently asked questions.
If you are looking for more information about the program, you can download our Program Pack!
hosted by
Spring