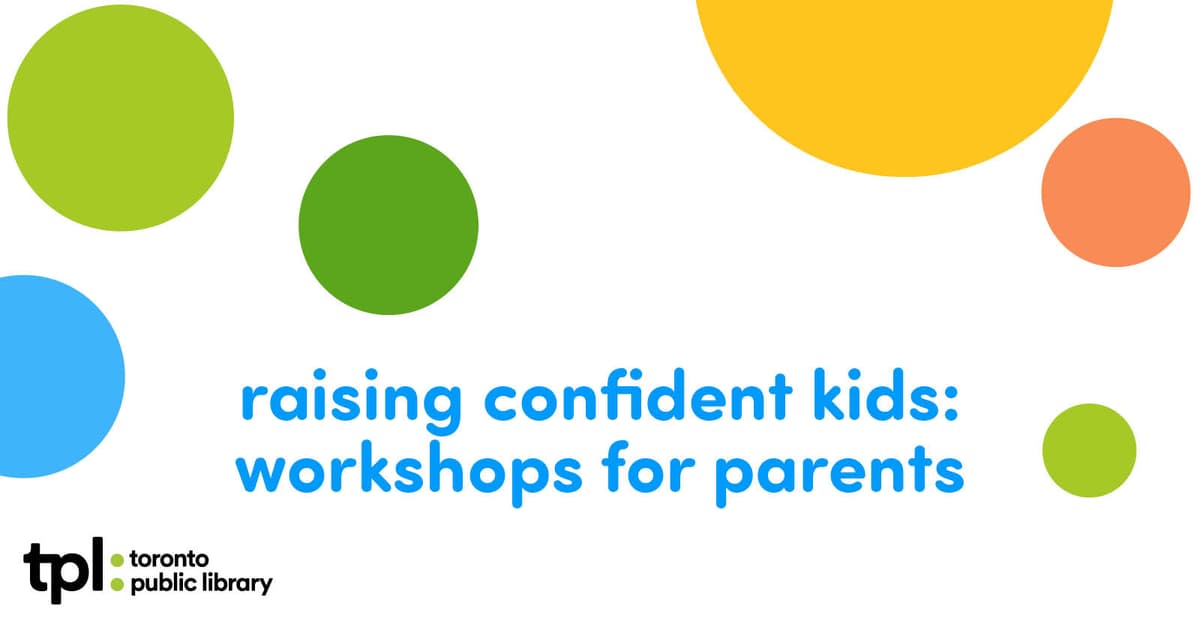 Raising Confident Kids: Fostering a Positive Relationship with Food Throughout Childhood
By TPL Kids
Join us for a workshop all about children and food. Andrea Carpenter is a Registered Dietitian with over 15 years of pediatric nutrition experience in clinical and community settings and brings a realistic and family-centered approach to her nutrition strategies.
In this one-hour nutrition program, Andrea will equip parents and caregivers with skills to guide and shape their children's relationship with food. Understand how social media messaging and other external influences may affect how your child thinks about food and their growing body. Regardless of age, learn how to raise intuitive and confident eaters from infancy to toddlerhood to school age and beyond.
This program is part of the Raising Confident Kids: Workshops for Parents series.
Toronto Public Library is committed to accessibility. Please call or email us if you are Deaf or have a disability and would like to request accommodation to participate in this program. Please let us know as far in advance as possible and we will do our best to meet your request. At least three weeks' notice is preferred. Phone 416-393-7099 or email
[email protected]
.