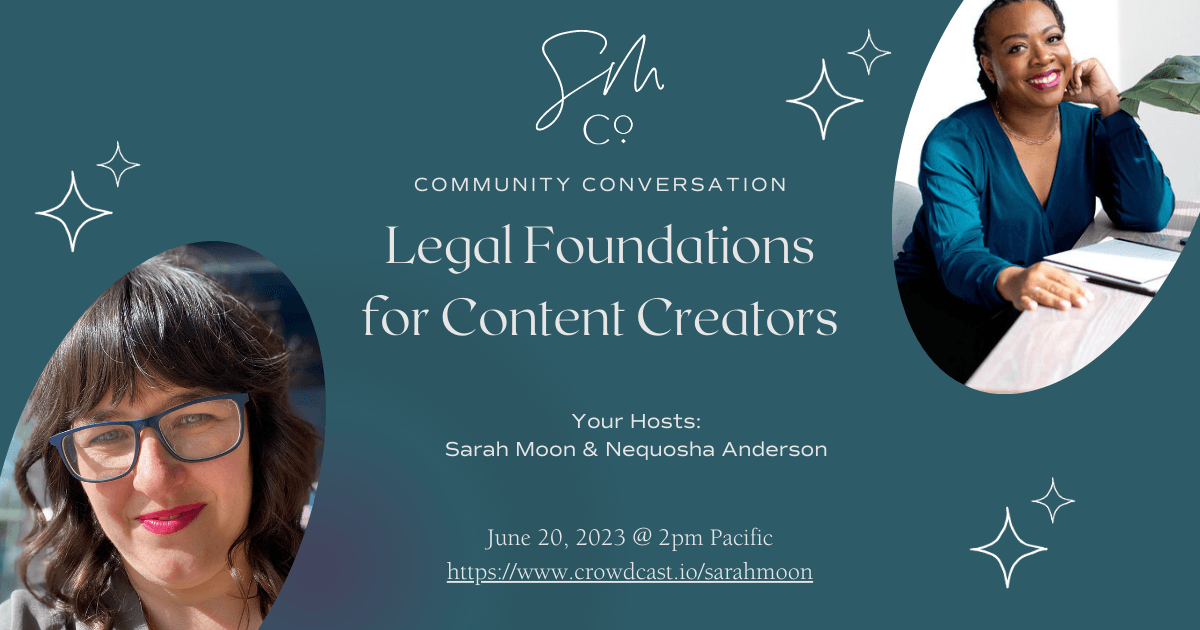 Legal Foundations for Content Creators: A Conversation with Nequosha Anderson, Esq
By Sarah Moon & Co
Congratulations, you've committed to content! This is a massive first step in owning your authority and becoming a thought leader.
But what if your content winds up on someone else's website? Or a student or client "borrows" the frameworks or systems you generously share?
This can bring the joy of creating and sharing your work to a screeching halt.
In this edition of our Community Conversations series, Sarah's talking to her own Intellectual Property attorney, Nequosha Anderson of Anderson Law Firm in Winter Park, Florida. Nequosha will break down her surprising system for ensuring that content creators are protected legally while still being able to generously share their genius with the world.
You won't want to miss this discussion!
Disclaimer: This conversation is not legal advice. Please engage an attorney to address your individual circumstances.
hosted by

Sarah Moon & Co