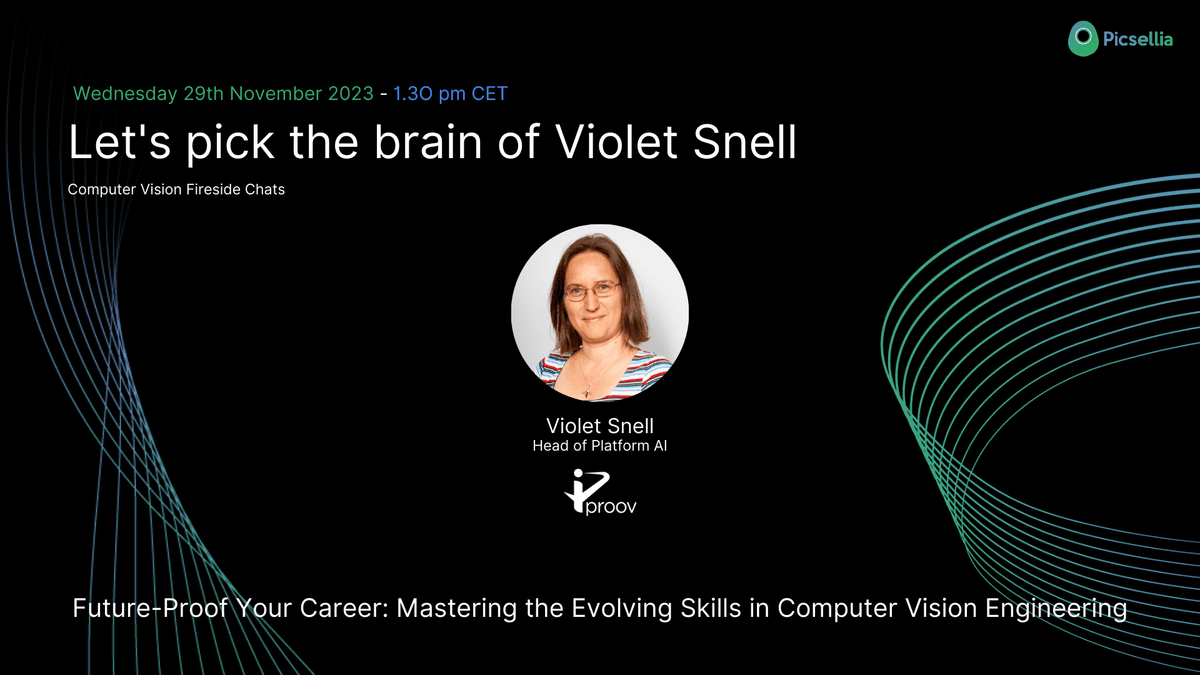 Let's pick the brain of Violet Snell - Iproov
By picsellia
Welcome to "Let's Pick the Brain Of", the Computer Vision Fireside Chat series for tech enthusiasts who want to dive into the heart of the European Computer Vision ecosystem.
This month, Thibaut Lucas - CEO of Picsellia - sits down with
Violet Snell -
Head of Platform AI of Iproov.
She will share her personal journey and discuss how to master the evolving skills of computer vision engineering to future-proof your career.
Join us for a live and interactive fireside chat!
hosted by

picsellia