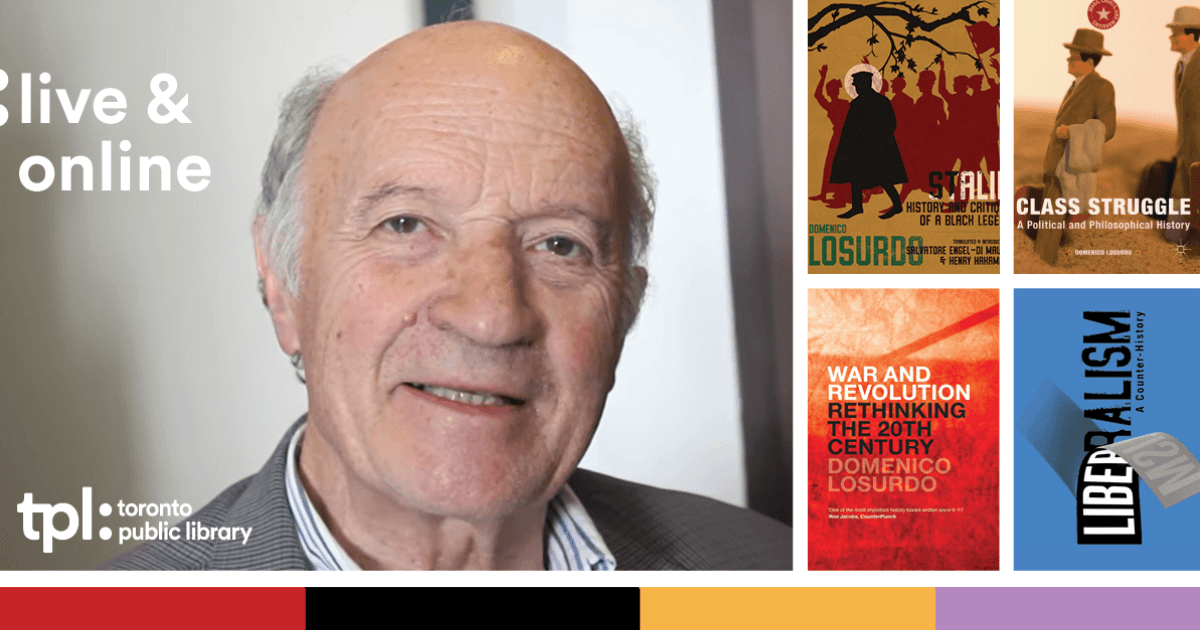 Domenico Losurdo: A Counter-Historian
By TPLCulture
The English translators of
Stalin: History and Critique of a Black Legend
, Henry Hakamäki and Salvatore Engel-Di Mauro join co-authors to the introduction of the upcoming English translation of
Western Marxism
(Monthly Review Press, Spring 2024), Gabriel Rockhill and Jennifer Ponce de León and editor and contributor to Red Sails, Roderic Day, to talk about their relationships to and real-life applications of the collected works of Italian historian Domenico Losurdo.
Who was Domenico Losurdo? What was his impact on the fields of Philosophy, History, and Politics? And what is driving a renewed interest in his life and work? A professor at the University of Urbino and member of the Italian Communist Party, Domenico Losurdo was a people's intellectual whose methodology included placing ideas and events in their concrete reality. Losurdo viewed dominant ideologies as manipulations of history and obstacles in the path to emancipation. A critic of Liberalism, he devoted himself to revealing these manipulations and producing work on twentieth-century history, Stalin, and class struggle.
Join a panel of Losurdo scholars, translators, and readers as they celebrate the life and legacy of Domenico Losurdo, a beloved "counter-historian."
About this event's guests
: Henry Hakamäki
Stalin: History and Critique of a Black Legend
Class Struggle: A Political and Philosophical History
War and Revolution: Rethinking the Twentieth Century
Liberalism: A Counter-History
This event is part of our signature On Civil Society series, where we host local and international authors, activists and academics in conversation about the most critical topics of our time. Generously supported in part by Chris M. Reid.
Toronto Public Library is committed to accessibility. Please call or email us if you are Deaf or have a disability and would like to request accommodation to participate in this program. Please let us know as far in advance as possible and we will do our best to meet your request. At least three weeks' notice is preferred. Phone 416-393-7099 or email [email protected]
hosted by

TPLCulture