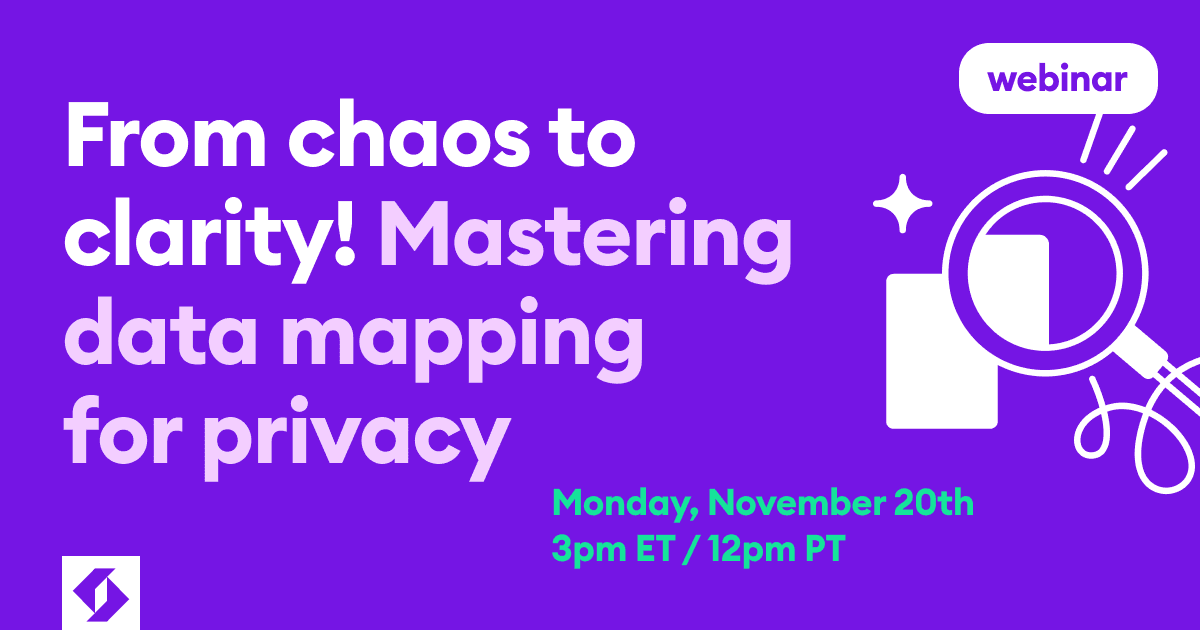 From chaos to clarity! Mastering data mapping for privacy
By Ketch
Data mapping is the privacy buzzword of the moment, but do you truly understand what it entails?
Why do we see so much variation across the privacy world in data map definition, capabilities, and output?
Join us for a no-holds-barred conversation about data mapping myths, promises, and realities. Whether you're a privacy professional, data stakeholder, or tech leader:
this event is your guide to unlocking the data map.
When understood and deployed correctly, data mapping is more than a static report: it's a strategic artifact that empowers organizations to navigate a complex data landscape. In this insightful discussion, we'll unpack:
Understanding what a data map is (and isn't!)

Realistic expectations for automation–where it shines, and where it falls short

How to think about the tech landscape, including buying criteria

Key use cases for proving business value
Max Anderson, Co-founder and Head of Product, Ketch
Alysa Hutnik, Partner, Kelley Drye
Colleen Barry, Head of Marketing, Ketch
Peter Wang, Product Manager, Ketch
hosted by

Ketch