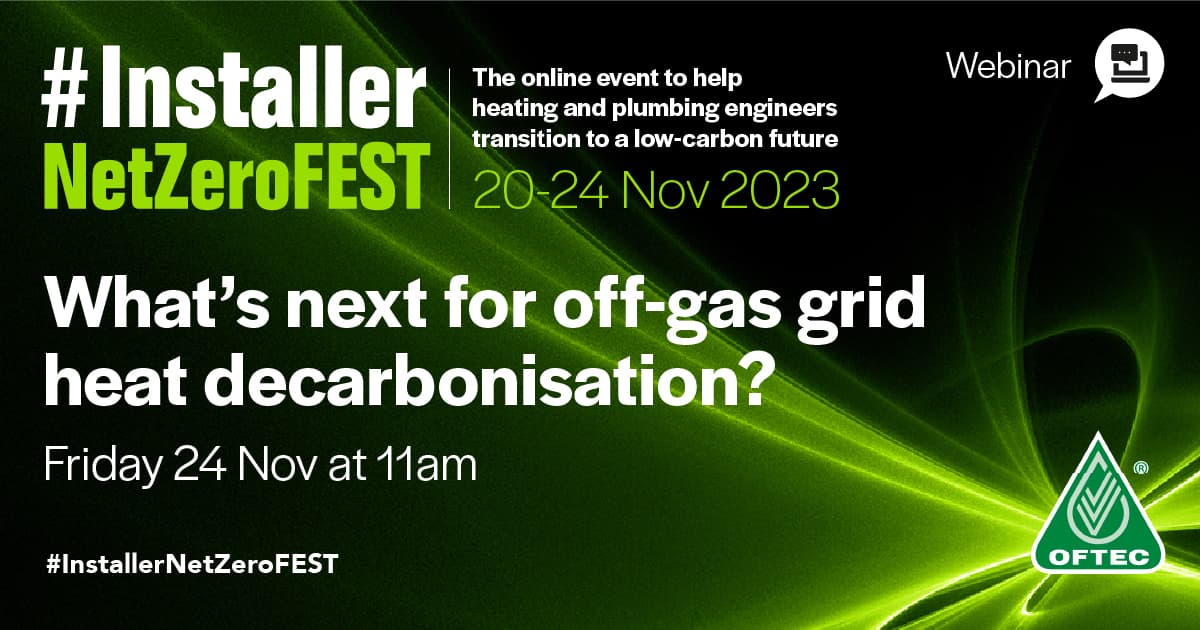 What's next for off-gas grid heat decarbonisation?
By Installer
A lot's been happening with off gas grid heat decarbonisation recently!
Join OFTEC for a webinar where we'll unpack the implications of recent government policy announcements, what the Energy Bill amendments mean for HVO, and how OFTEC's new heat pump training and registration options can help you diversifying your business.
Whether you work with traditional heating technologies like oil, already work with renewables, or have been thinking about taking a first step into that sector, you'll find this webinar helpful.
hosted by

Installer