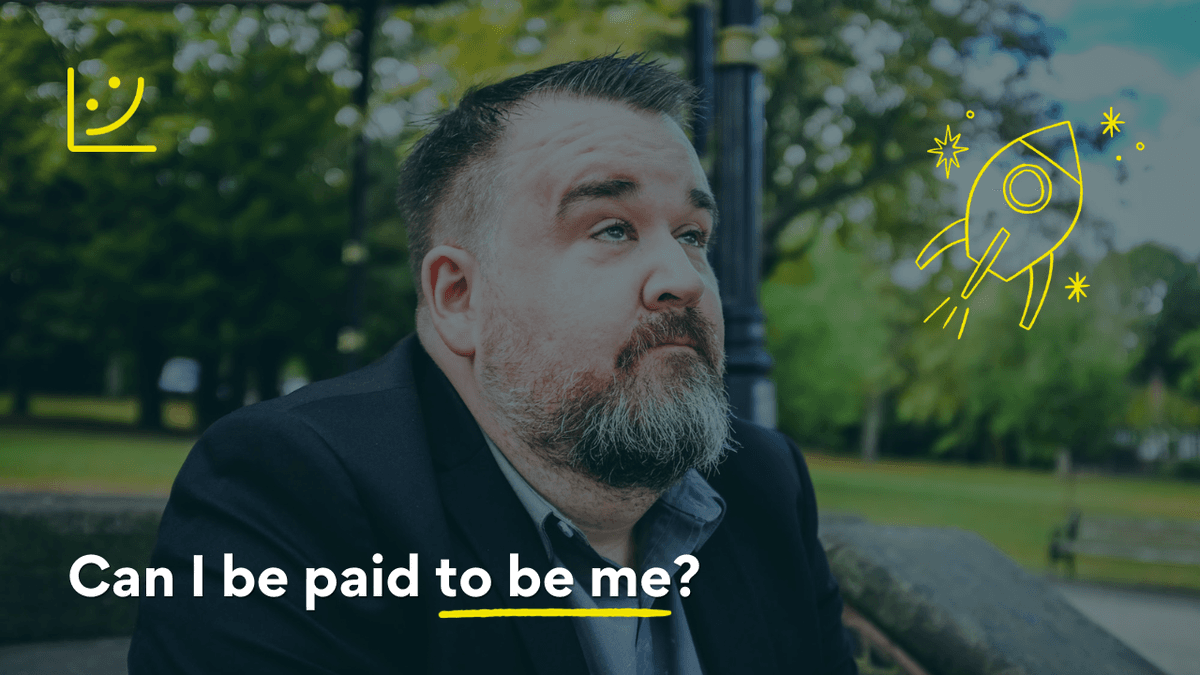 Can I be paid to be me?
By The Happy Startup School
When people join our Vision 20/20 program and talk about what they want to do, one phrase pops up again and again:
"I just want to be paid for being me."
But it's not always easy to get to this point. Sometimes it takes a circuitous route, as we get more and more used to showing up as our full selves and discovering what it is we truly want to do.
One such alumnus of our program who's taken the long way around is creativity coach
Mark Steadman
.
As someone who's able to do it all, from coding to design to writing, he's become a legend in our community for his ability to "ship" - to transform ideas into reality and get them out into the world.
But he's tired of constantly cranking out new projects and hustling all of the time.
He wants to take a break from constantly "doing" and allow himself to "be" more instead.
He now wants to use his knowledge, experience, and skills to help other creative people unlock their own creativity. He's realised that that's the thing that brings him the most joy.
But to do that, he needs to put other projects to rest. And that's tough. To make this change, he needs to give himself permission.
We'll be talking to Mark about what it's like to be a "relentless creative" who has constantly made and shelved projects while he's discovered what he REALLY wants to do now.
We'll find out what it's like to constantly put out new projects while you try and find "your thing", and what that's meant in terms of finding his purpose.
We'll explore whether it's possible to be paid for just being ourselves.
And we'll ask him how he feels about putting all of his different creative endeavours in one place, under his own name for the first time, so that he's finally embracing his role as a creativity coach.
hosted by

The Happy Startup School