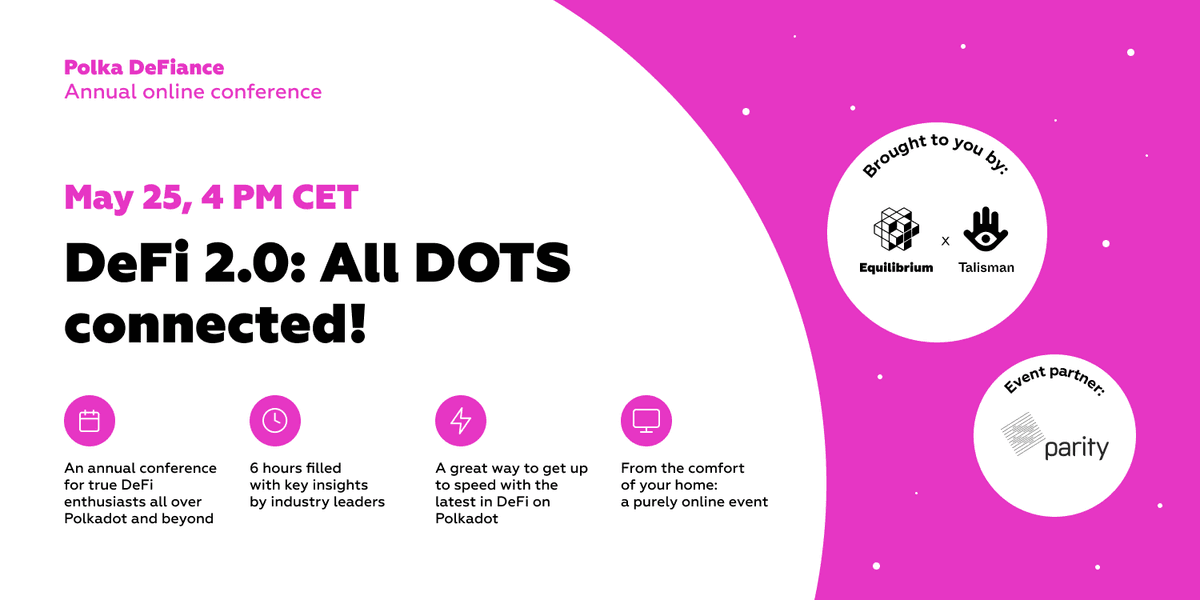 Polka DeFiance. Annual Online Conference On DeFi On Polkadot
By Equilibrium DeFi
🔥
Be in the know
on the latest DeFi developments in the diverse and vibrant Polkadot ecosystem. Everyone is welcome to join us, as we will be talking about multicigs, OpenGov, stablecoins, NFTs, LSDs, all things XCM & IBC, and much more!
Find the agenda
here
!
🔥 We're bringing in some
big guns
, like Polkadot and Parity founders, Interlay, Hydra DX, Equilibrium, InvArch, Talisman, Nodle, Unique Network, Nova and many more! 💪
Check out the full speakers list
here
!
🔥
Get a reward of up to $200 in $EQ
for the most interesting question!
Hurry up to register, tune in and leave a question.
Six curious attendees
will get rewards!
hosted by
Equilibrium DeFi