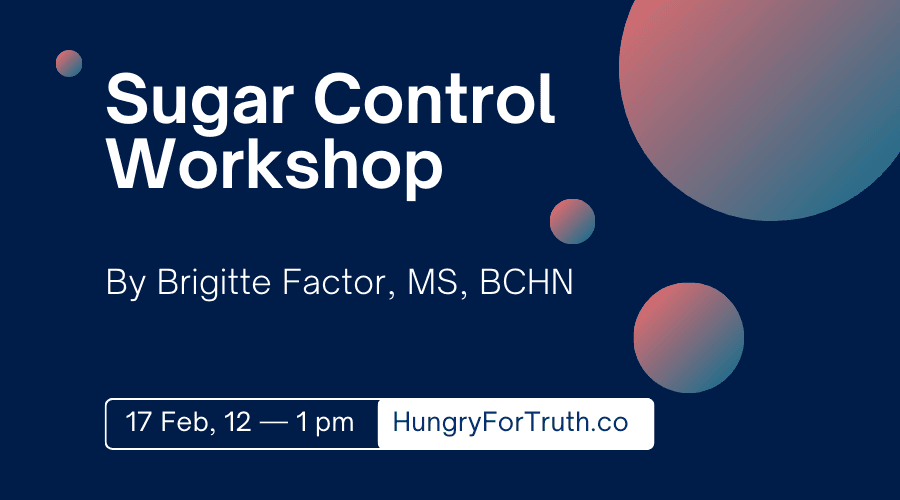 Sugar Control Workshop
By Brigitte Factor
The key to consuming carbs without hijacking blood sugars
During this 60-minute workshop you'll learn:
which carbs to avoid to keep blood sugars stable

the difference between sugars and starches and their impact on blood sugar.

how to safely choose low-calorie sweeteners

the secret to enjoying rice and potatoes even on a sugar control diet

how to read labels to identify hidden sugars in foods

natural remedies to control sugar cravings
Attendees will receive a free Sugar Control Diet plan.
Brigitte Factor is a functional nutritionist and host of Hungry For Truth. She is a voice of reason in the conflicting world of online health and nutrition advice. Ditch the dogma and discover real solutions for radiant health and vitality.
Join the Hungry For Truth Community at
hungryfortruth.co
hosted by

Brigitte Factor