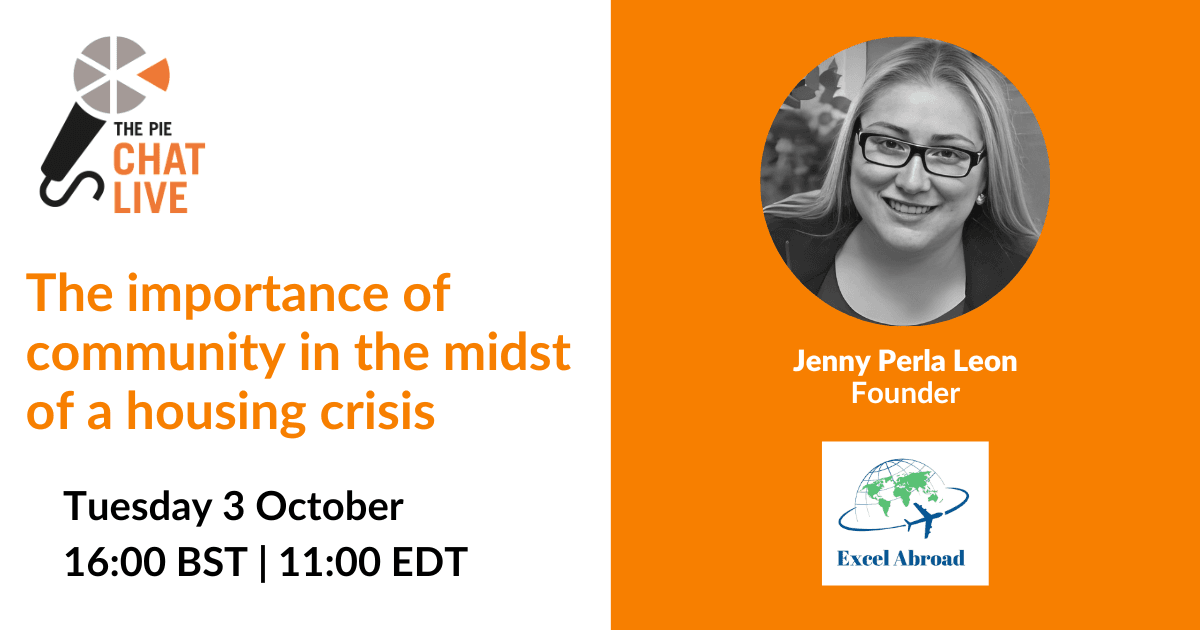 The importance of community in the midst of a housing crisis - international education edition
By The PIE
Canada's housing crisis is at its peak, and it's affecting international students every day - so much so, they're even getting blamed for it by some news outlets.
When Jenny Perla Leon founded Excel Abroad in January 2023, she set a goal - to be, at least, a small part of the solution to help solve the crisis facing international and domestic students in Canada.
Having soft launched last year with just six students on the books, that number has now grown to over 250 - and Perla knows there's still more work to do.
Join Perla and Sophie Hogan, The PIE's digital journalist, as they discuss the importance of building community to help solve the issues facing international student housing, the nuances of truly matching students to host families and helping students adapt to the realities of a more difficult housing market.
They'll also take a look at the blame game being played, and how the sector can do better to advocate for its international students.
Sophie Hogan, Digital Journalist, The PIE
Jenny Perla Leon, Founder, Excel Abroad