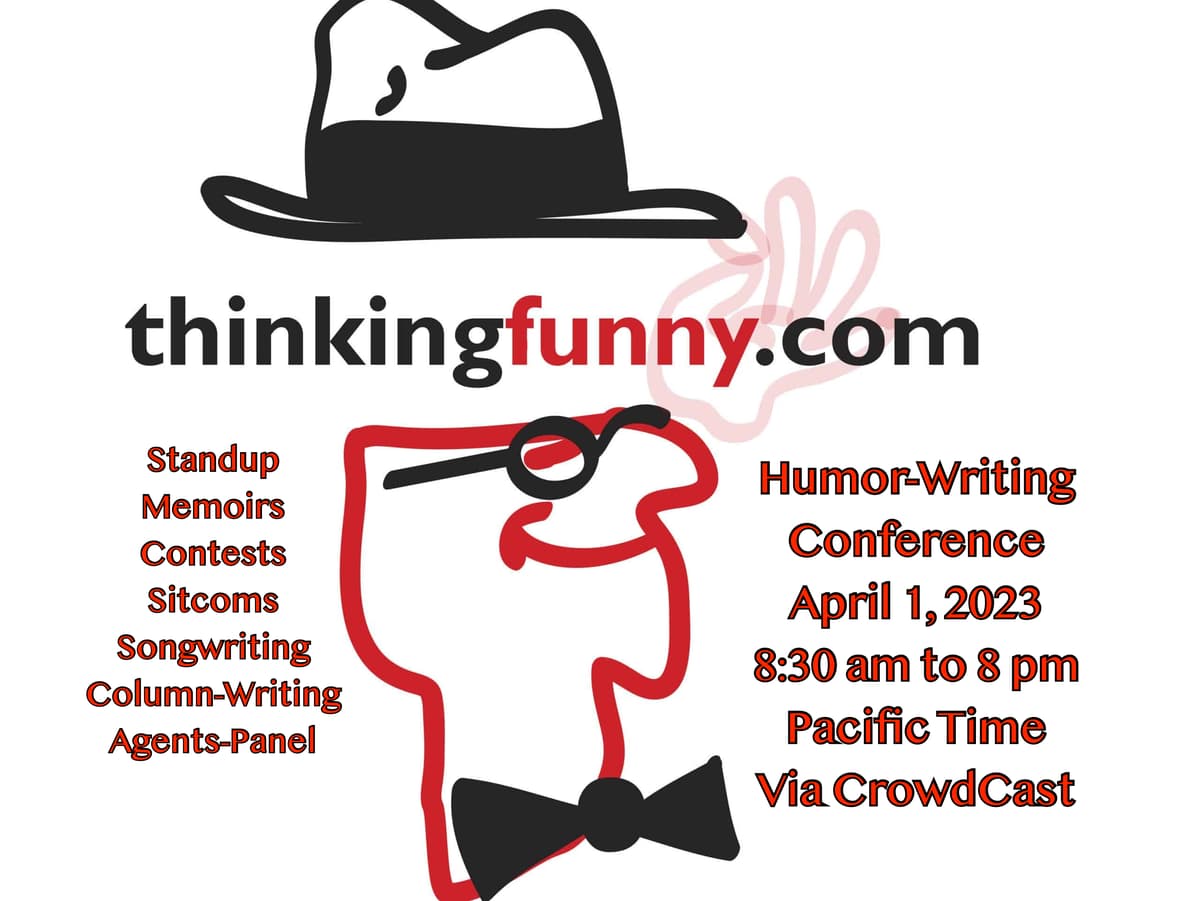 Full-Day - 9 hours of ThinkingFunny23-Humor & Comedy-Writing Conference - In CrowdCast V2
By Events4Writers.com
Welcome to ThinkingFunny23! We're back for our third year of celebrating the craft, art, and business of comedy.  We have our tentative schedule in place, subject to some adjustments as we add panelists and content.
We hope that you can join us again this year! Please reach out to us at [email protected] if you have any questions.
Thanks for your interest, and your passion for humor.
If you'd like more information on the event, please check our website at www.ThinkingFunny.com - Complete Event Info for presenter bios, contest information, and more!
Please note that this schedule is subject to change, but any alterations will be annouced to attendees immediately.
Register now and get an early-bird discount. The first 20 registrants to use coupon code "20-off" save 20%
hosted by

Events4Writers.com