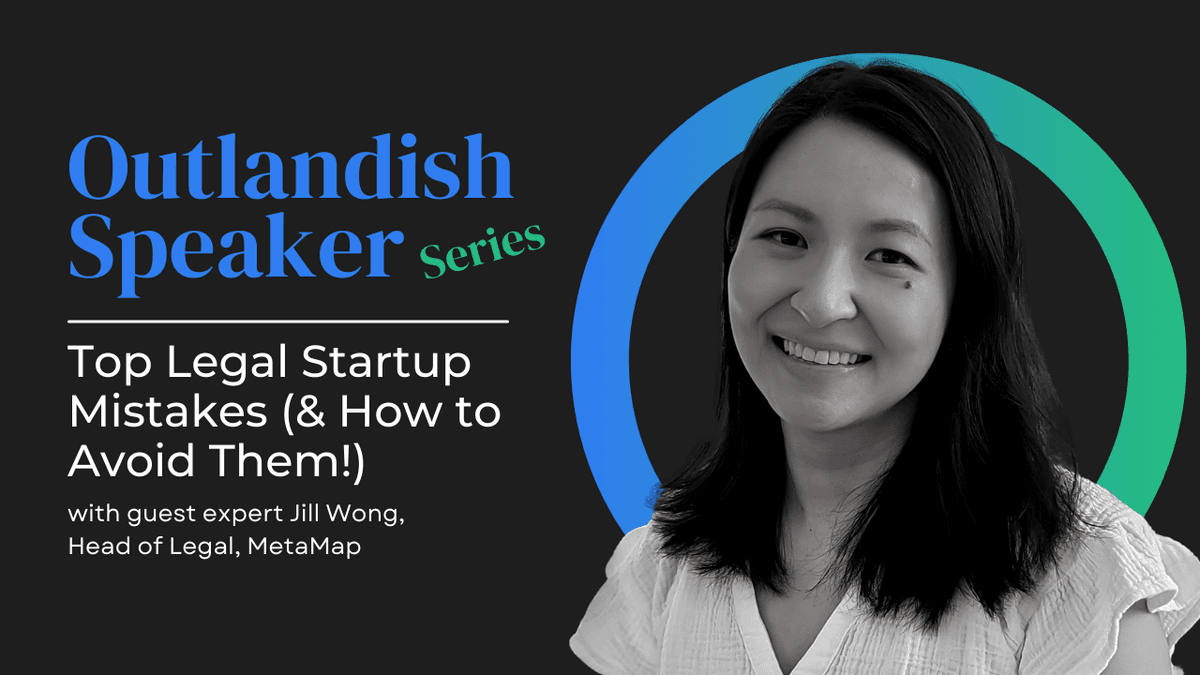 Top Legal Startup Mistakes (& How to Avoid Them!) 🤝 Jill Wong, Head of Legal, MetaMap
By Outlander VC
What are the five most common
and
most costly legal mistakes early-stage startups make? When is the right time to hire an in-house lawyer? How can an early-stage startup efficiently manage legal costs?
RSVP now to get the answers to these questions
and
a crash course in startup legal support from Jill Wong, Head of Legal at MetaMap!
Jill Wong leads the legal team at MetaMap, a customer identity platform on a mission to enable entrepreneurship in emerging markets. Jill has domestic and international experience advising startups (early and late stage) as well as publicly-traded companies. Prior to joining MetaMap, Jill worked in-house at Clorox, Wish, and Fivetran.
hosted by

Outlander VC