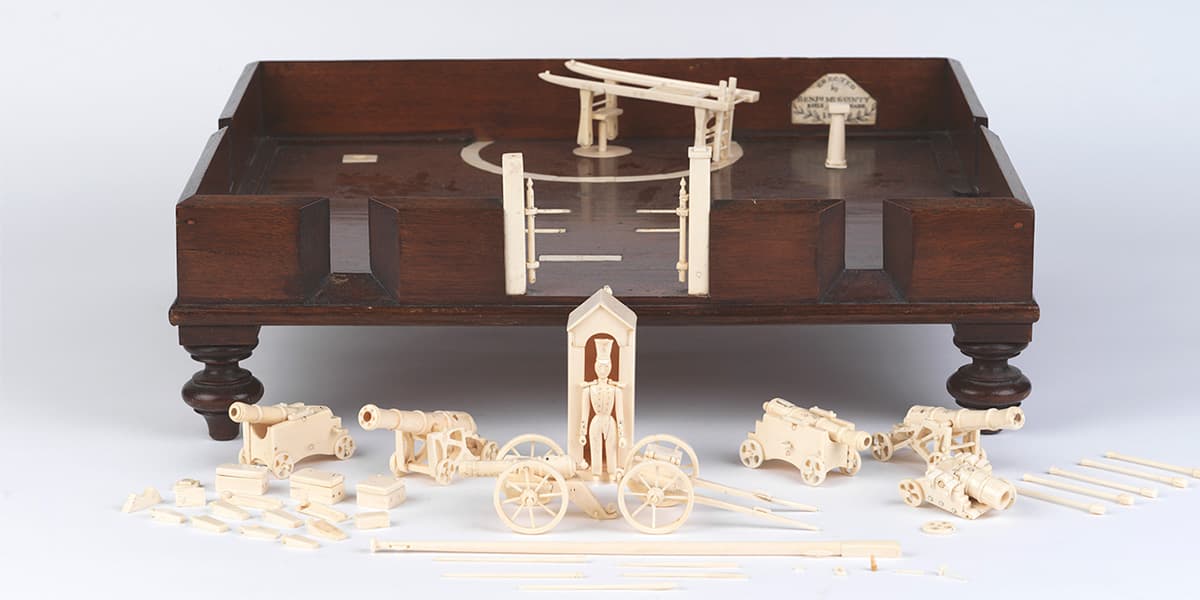 Trench Art Through Time
By National Army Museum
The term 'trench art' tends to describe arts and crafts produced from materials available in the trenches of the First World War. But these items produced by soldiers and civilians in times of conflict date all the way back to the Napoleonic Wars.
The types were varied and included practical utensils for eating, blankets, game boards, watercolours, ornaments and religious items.
Many of these arts and crafts were made by soldiers to send back home to loved ones. Prisoners of war created them to while away the hours. Injured soldiers even used them as part of their rehabilitation.
In this revealing talk, our curators Anna Lavelle and Mel Price will look at different types of trench art created over the centuries, sharing some wonderful examples from the National Army Museum's extensive and varied collection.
About Anna Lavelle and Mel Price
Anna Lavelle is an art curator at the National Army Museum with principal responsibility for prints, drawings and watercolours. Her research interests include the dissemination of knowledge and artistic practices through prints, as well as conflict and toleration in early modern Europe.
Mel Price is a curator of equipment and uniform at the National Army Museum. Previously, she was a curator at The Royal Logistic Corps Museum for 14 years. She is currently researching the Irish soldier in the Victorian army.
hosted by

National Army Museum