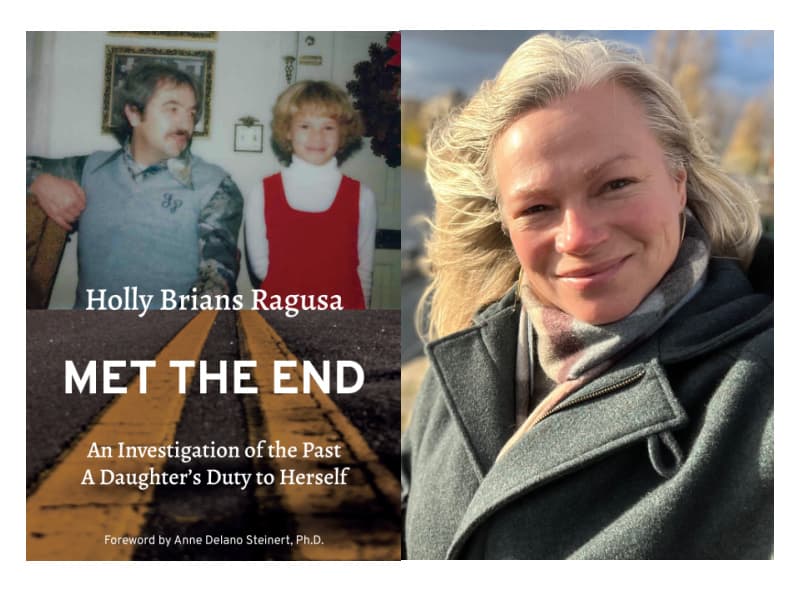 Met the End: An Conversation with Holly Brians Ragusa
By The Mercantile Library
Author (and good friend of The Mercantile Library) Holly Brians Ragusa will be discussing her memoir
Met the End
with D. Lynn Meyers.
Met the End
tells the story of Brians Ragusa facing the tragedy of her family's past, and the reclamation she finds.
Brians Ragusa's father was the first known victim of serial killer Donald Harvey. Brians Ragusa was 15 when a motorcycle accident left John Powell critically injured. For seven months he fought for his life, while his family waited and worried at his bedside. Just when Powell seemed to be staging a miraculous recovery, reawakening to the world in his long-term care facility in Cincinnati, his condition took a turn for the worse. No one could explain why. He ultimately lost the battle, but not to his injuries: Donald Harvey, a nurse's aide, had been secretly poisoning him with cyanide. Harvey would later confess to dozens of similar murders, resulting in multiple life sentences; media reports labeled him the "Angel of Death." The hell Harvey unleashed on his victims' loved ones is only the beginning of
Met the End
.
The motorcycle crash, Harvey's crimes, and the ensuing trauma her family experienced had profound mental and emotional consequences, forcing Brians Ragusa into an exploration of self, sanity, and social norms. For three decades the writer struggled to reconcile childhood memories of her Dad—a man of quiet strength, a union plumber and welder for General Electric, a club leader and Scoutmaster—against the sensational publicity surrounding his stolen life.
This stunning true-crime survival memoir honors the strength that can only come when we are most vulnerable. It honors the whistleblowers, investigators and journalists who brought to light the truth of John Powell's murder, ending Harvey's 17-year killing spree but giving those he left behind untold trials to endure.
Free & open to the public
hosted by

The Mercantile Library