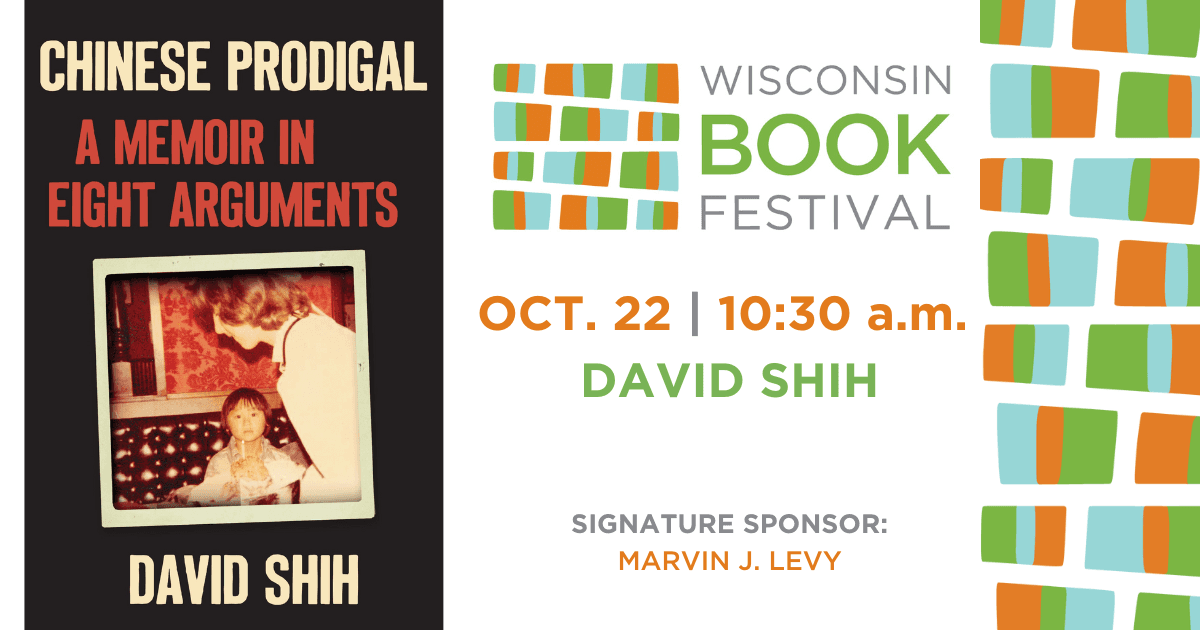 Chinese Prodigal
By Wisconsin Book Festival
Equal parts memoir and cultural criticism, David Shih's traces the relatively recent development of Asian American identity in the United States. Shih nimbly bridges the personal and political, connecting his sense of belonging—to his family, the nation, and other Asian Americans—to urgent contemporary conversations about race in this forthright and probing debut exploring Asian American identity in a racially codified United States.
After his father's passing in 2019, David Shih sought to unravel the underlying tensions that defined the complex relationship between him and his parents. Ultimately, this forced a reckoning with the expectations he encountered as the only son of Chinese immigrants, and with the realities of what it means to be Asian in a de facto segregated country. At a moment when anti-Asian racism is increasingly overt, 
Chinese Prodigal
is a work of rare subtlety, offering a new vocabulary for understanding a racial hierarchy too often conceived as binary.
In public life and in Shih's own, "Asian Americanness" has changed shape constantly, directed by the needs of the country's racial imaginary. A sliding scale, visibility for Asians in America has always been relative to the meanings of white and Black. A memoir in essays,
Chinese Prodigal
examines the emergence of "Asian American" identity in a post-Civil Rights America in the wake of Vincent Chin's death. Shih guides us through the roles offered to Asian Americans to play, whether a model minority, a collaborator in the carceral state, or a plaintiff in the right-wing effort to dismantle affirmative action, illuminating what these issues have to teach us about American values and about the vexed place Asians and Asian Americans inhabit today. And mining his own experiences—from his failures of filiality to his negotiations within an interracial marriage—Shih masterfully captures the intimate costs of becoming an American.
hosted by

Wisconsin Book Festival