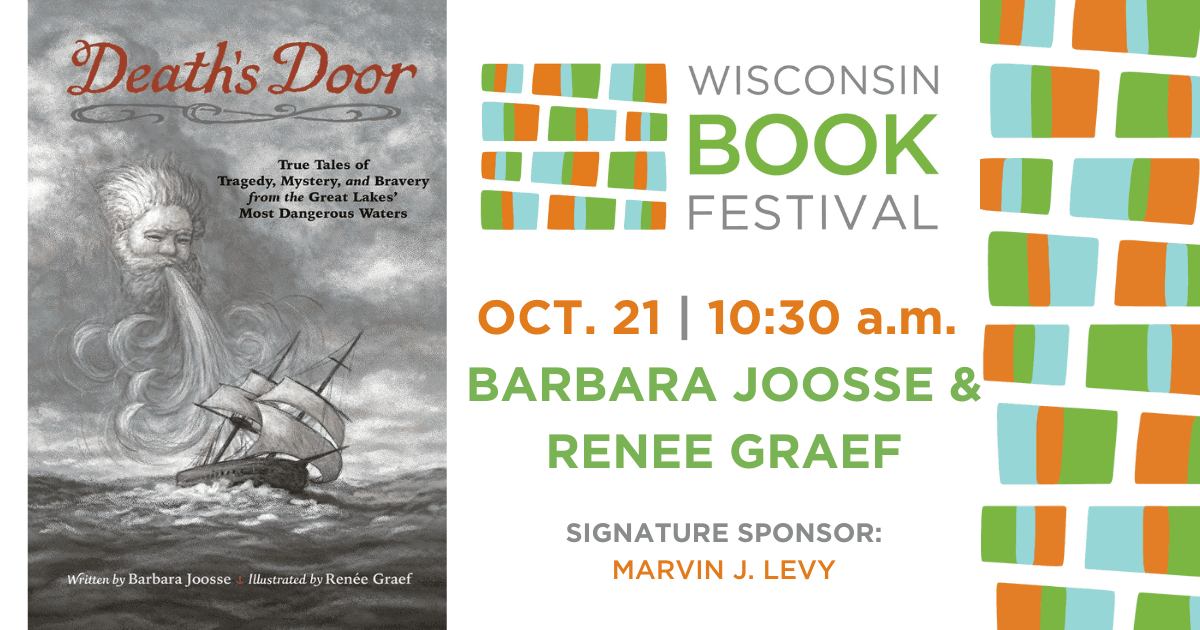 Death's Door
By Wisconsin Book Festival
From top-selling creative team Barbara Joosse and Renée Graef, this beautifully illustrated graphic novel for children ages 8–11 relates dramatic moments from Great Lakes maritime history. The book's five true stories span four centuries but take place in one location: a stretch of water near Lake Michigan's notoriously dangerous western shore known as "Death's Door."
Young readers will devour these tales of tragic accidents, mysterious disappearances, and heroic moments. Stories are narrated by Death's Door itself and feature a 17th century fur trading crew, an 18th-century Potawatomi trading party, a mail carrier and a shipbuilding family from the 19th century, and an early 20th-century basketball team. Some survive the dangerous passage; some do not.
An informative afterword provides insight into the author's sources and features archival images and additional historical details about each of the stories.
hosted by

Wisconsin Book Festival