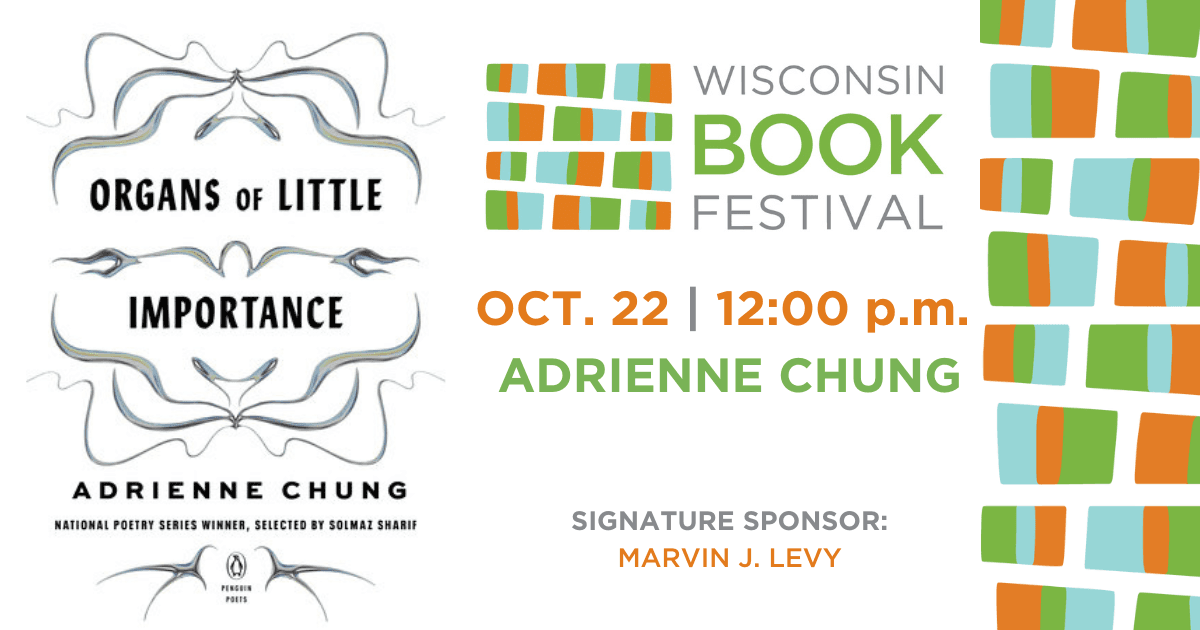 Organs of Little Importance
By Wisconsin Book Festival
From National Poetry Series winner Adrienne Chung, a debut poetry collection about psychology, love, and memory. Taking its title from Darwin's
On the Origin of Species
, Adrienne Chung's debut collection asks why we cling so dearly to the vestigial parts of our psychologies—residues of first impressions, thought spirals to nowhere, memories that persist despite outliving their usefulness. The speaker in these poems tries to wear more color, indulges in Y2K nostalgia and falls in and out of love; a Jungian psychoanalyst has a field day with her dreams.  While Darwin was perplexed and ultimately dismissive of these seemingly useless body parts,
Organs of Little Importance
reframes and repositions the apparent uselessness of our compulsions, superstitions, errant thoughts, and other selves. In diptychs and ghazals, sonnets and lullabies, Chung collects and preserves pieces of psychological debris as one would care for precious heirlooms, revealing their surprising potential to become sites of meaning and connection.
hosted by

Wisconsin Book Festival