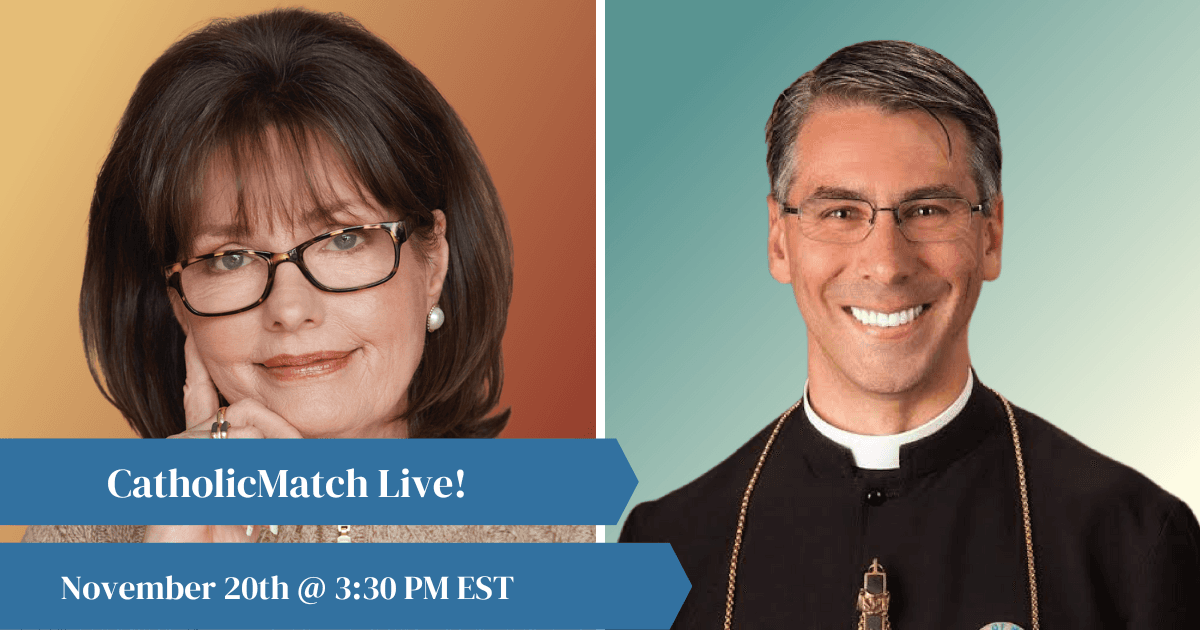 CatholicMatch Live with Rose Sweet & Father Ken Geraci
By CatholicMatch
Join us, and hundreds of other CatholicMatch users, for a live-stream with Rose Sweet and Father Ken Geraci!
Fr. Ken Geraci, CPM, lived the life of the prodigal son for most of his young adult life. Through a series of conversions, years of struggle, study, and questioning, he found his way from agnosticism, to non-denominational Christianity, and ultimately back to the Catholic Church.
Fr. Ken joined the Fathers of Mercy in 2006 and was ordained in 2012. He has a great understanding of the personal and societal pressures that individuals face today.
In this CatholicMatch Live session, he will share what God has to say about being single and discuss what Catholic singles can do today to improve their lives and discover their own unique calling!